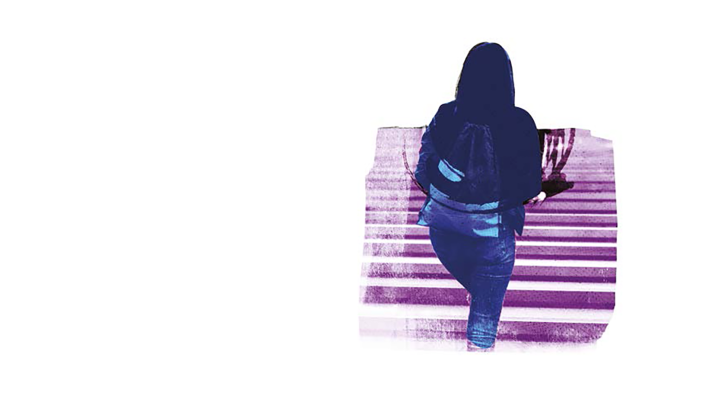 Our checklist explores what universities can do, in partnership with placement providers, to better support students in difficulty with their mental health before, during and after going on placements.
We've developed this checklist from a roundtable discussion chaired by Professor Brian Webster-Henderson, Deputy Vice Chancellor at the University of Cumbria.
We've also worked closely with Isabella De George, who campaigns for Positive Changes in Placement, following the tragic death by suicide in 2020 of her brother Harrison while he was on a teaching placement.
This checklist builds on the approach set out in the UUK–Papyrus Suicide-safer universities guidance. It also includes case studies of good practice across health care, teaching and industry placements.
Why do placement students need support?
Placements are an essential part of many university degrees and are core to students' learning, self-development, confidence and graduate careers.
If universities support placement students to have good mental health and wellbeing, these students will be better prepared to fully participate and succeed on their placement and in their wider studies.
Placements can involve significant change for students, including new settings, new challenges, new colleagues and additional costs. There is inherent risk that this transition negatively affects students' wellbeing and mental health, including their ability to access support.
Our recommendations
Preparing students for placements
Starting a placement can be a significant transition for students, similar to starting a new job.
Before students begin their placement, universities should:
quality assure placements and placement providers in terms of their effect on mental health and wellbeing
normalise conversations around student and employee wellbeing
make sure placement setting and location are appropriate for each individual
set expectations for students about what their placement will be like
embed wellbeing in pre-placement briefings, training, and resources
arrange additional individualised support or adjustments that should be in place for students
set out clear routes of contact for placement students with pastoral- and employment-related issues
create peer support networks and communities
Supporting students while on placement
Many of the factors that we know affect students' mental health and wellbeing while they study will still play a part in students' lives while they are on placement, including managing finances, relationships, loneliness, homesickness and juggling multiple responsibilities.
While students are on placement, universities should:
implement a clear check-in and support structure with a key university contact
implement clear absence reporting processes for students and placement providers
advertise hardship funding
reaffirm students' ability to access central university support services throughout their placement
Supporting students on different types of placements
Students on different types of placements may need specific support to promote and maintain good mental health and wellbeing.
Universities should:
make sure students understand fitness to practise procedures
make sure that health and care placement supervisors have enough time to support placement students
use published data on quality of placements
make sure that mentors have enough time and are trained to support students
Supporting students returning to academic study
The transition back into on-campus study after a placement will be a positive experience for many students as they rejoin friends, the local and university communities and familiar settings.
As students return to their studies after a placement, universities should:
implement check-ins to ask students how they are settling back into university life
offer academic study skills refresher workshops
encourage placement students to keep in touch with one another
Case studies
How are universities across the UK already supporting placement students?
Brunel University London
is introducing wellbeing into the placement curriculum in the coming year
has made its policies and procedures clearer so that both employers and students are aware of the support available to them
has updated its absence reporting procedure with help from Isabella De George, so that employers are aware of what needs to be done if a student takes unauthorised leave
University of Reading
provides each student with a placement care card before they begin their placement, which includes details of university support services and their named point of contact
provides each student with a placement handbook, including comprehensive information dedicated to supporting their mental health and wellbeing
offers all professional placement year students a place at a pre-placement preparatory workshop, which addresses transitions to the workplace and focuses on mental health and wellbeing strategies
provides students with remote appointments with the student welfare team at any point during their placement
runs events for students who undertake placements locally and online meet ups for those who are further away, to help combat loneliness
University of South Wales
developed a suite of guides and learning resources to support students through the process
developed a placement wellbeing guide, taking advice from Isabella da George and the university's Student Wellbeing Team
is revising its employer guidance to include information on wellbeing for employers hosting work placements
University of Wolverhampton