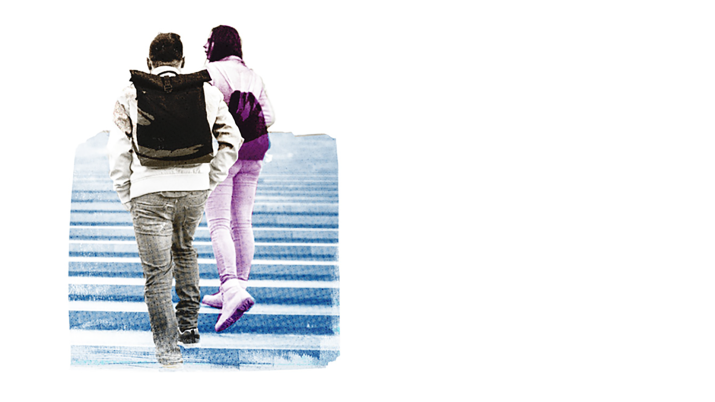 Our information sharing guidance is to help universities decide when and how to involve families, carers or trusted contacts when there are serious concerns about a student's safety or mental health.
The Universities UK Information Sharing Taskforce, Chaired by Professor Julia Buckingham CBE, was established to address how and when universities share information to support students in mental health crisis. We've developed this guidance to ensure a whole university approach to sharing information and supporting students wellbeing. 
Why should universities adopt a proactive response to suicide prevention?
We know that suicides are preventable and that universities can help to save lives when they adopt a proactive not a reactive approach to student suicide. This means giving confidence to our communities to reach out to students at risk and having plans and people in place to respond effectively, quickly and with compassion.
Families, carers, and trusted others can play an essential part in supporting a student who is at risk or about whom there may be serious concerns. Referred to as the Triangle of Care, this asserts that care is best delivered when trusted carers, people needing support and professionals/practitioners work together to ensure the best outcome.
Our recommendations
Asking students about their trusted contacts
There are steps all universities can and should take to support as many students as possible to provide the right information including:
being clear about who counts as a contact

telling students how their contact information will be used

building questions about trusted contacts into the enrolment process

refreshing trusted contact information regularly

gaining consent from contacts
Starting normal conversations early
Universities can play an important role in opening up early conversations about sharing information with their trusted contacts by: 
supporting students to express their preferences around sharing information

recording relevant conversations

considering what information should be shared with other health professionals
Sharing information in an emergency
It can be difficult to know when to approach trusted contacts, especially in circumstances when gaining consent is not possible. Universities should:
decide who can take the decision to share information in an emergency

develop a policy on sharing information in an emergency

consider the individual context behind each decision

share information internally to build a full picture

mitigate any risks associated with sharing information

keep clear records
Supporting families, carers, and friends
Universities should consider how they can best support students and their contacts by ensuring they are: 
communicating with respect, compassion, and transparency

planning for emergency contact liaison

supporting trusted contacts who are students themselves

giving designated staff flexibility over how they support students and their contacts
Making a whole-university commitment to sharing information responsibly
Universities should support all staff who work with students to know the signs that a student may be at risk and to share those concerns with the appropriate people by: 
giving staff clarity about their roles and responsibilities

developing a university-wide approach to referral

providing training appropriate to staff members' levels of responsibility
University of Bristol
have put in place a policy which requires students to provide a designated contacted, which is updated yearly, who can be contacted without the student's consent if the university believes that doing so is in their 'vital interests'  

since the policy was introduced in 2017, levels of opting-in have remained above 90%
University of Manchester
have put in place a Student Emergency Contact statement which sets out the circumstances under which the University may share information
the statement also provides a list of example circumstances in which the University may share information with an emergency contact without consent
The University of the West of England (UWE) Bristol
have developed a set of competencies around Critical Incident Liaison providing a consistent point of contact for family, friends and students during and following a critical incident