If you care about higher education, its ability to transform people's lives and impact wider society, joining our team is a great opportunity.   
Universities play a huge part in our everyday lives and we want to help them make even more of a difference. We bring together leaders of UK universities to discuss higher education issues and represent and campaign on their behalf to the government, business, the media and beyond. 
People power 
People drive our success and we value everyone's work. Each month, we hold a staff celebration that recognises individual achievements across the organisation. 
We offer many staff benefits that will support your wellbeing and happiness, including: 
wellbeing programmes 
learning and development opportunities 
a flexitime working system 
a range of extracurricular activities that everyone can enjoy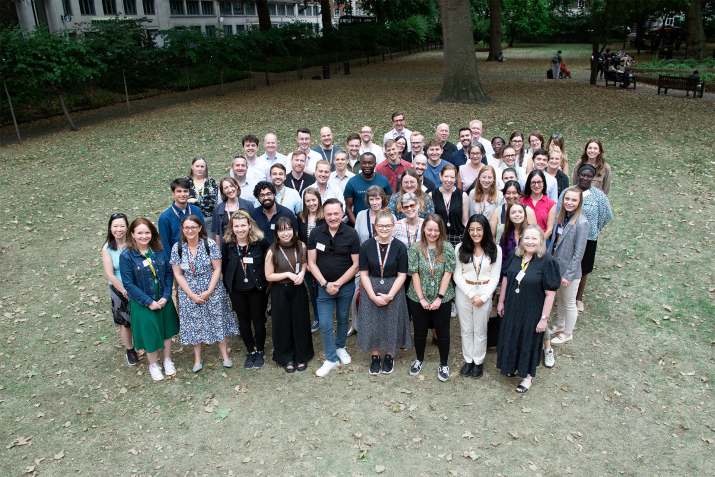 Vacancies
We're inclusive employers offering a variety of opportunities within our London, Cardiff and Edinburgh offices. 
 
See our current job vacancies
If you have questions about working at UUK, please email hr@universitiesuk.ac.uk 
Working at UUK has allowed me to collaborate with an incredibly talented team of individuals who each have a wealth of experiences and perspectives. I am always inspired by the creativity and dedication of colleagues across the higher education sector.
Staff benefits
27 days annual leave rising to 30 days after 3 years service and 32 days after 5 years service plus 4 discretionary days plus bank holidays 
season ticket loans after 6 months 
staff loans 
two pension schemes 
Cyclescheme 
salary progression plans 
a £45 contribution every two years towards eye tests and the purchase of glasses where required 

Virtual Medical Care – 24 hour access to GP consultations
Wellbeing at work
We care about the mental health and wellbeing of all our staff. Having open and honest conversations about mental health is important to us.    
Our commitment to staff wellbeing includes: 
Training some members of staff to become mental health first aiders so they are there for colleagues who need support and advice. 
Following best practice to be accredited with the Workplace Wellbeing Charter. 
Raising awareness by recognising Mental Health Awareness Week with external speakers, opportunities to come together and talk and take part in activities. 
Training for managers and all staff on mental health awareness.  
Employee Assistance support helpline. 
An inclusive place to work 
We want every member of staff to feel that they belong, can be themselves and that their opinion counts. Making sure UUK is inclusive and welcoming for everyone requires continuous effort.
To support these efforts, we joined Inclusive Employers, a membership organisation for employers looking to build inclusive workplaces. This gives us access to expert inclusion and diversity support from established leaders in the field.