International Facts and Figures is our annual snapshot of the international dimensions of UK higher education.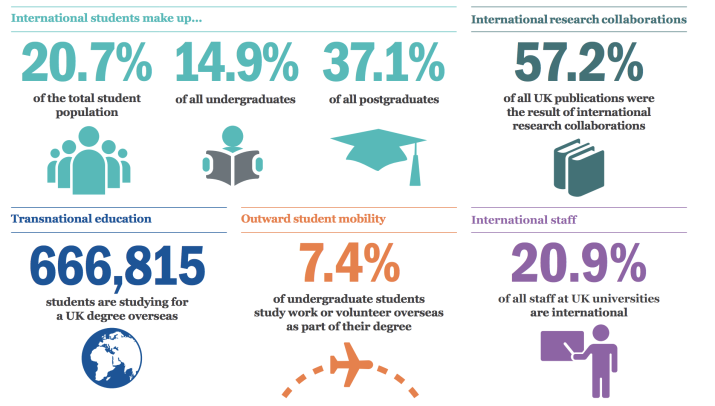 International students
International students make up 20.7% of the total student population, 14.9% of all undergraduates and 37.1% of all postgraduates. 
International research collaboration
57.2% of all UK publications were the result of international research collaborations. 
Transnational education
666,815 students are studying for a UK degree overseas.
International experience and mobility
7.4% of undergraduate students study work or volunteer overseas as part of their degree. 
International staff
20.9% of all staff at UK universities are international.