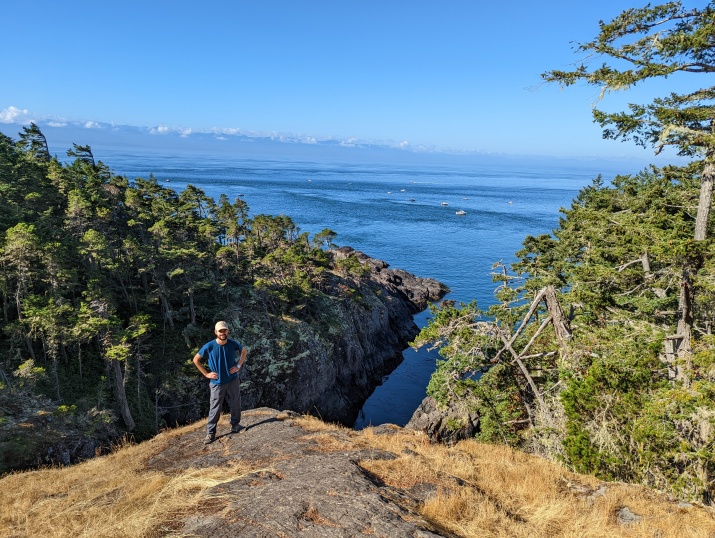 Alex Roussopoulos is a student at the University of Durham who, as part of the UUKi-supported Mitacs Globalink Research Internship, undertook a once-in-a-lifetime summer in Canada. In this blog, Alex tells us more about the experience.
In summer 2022, I undertook the Mitacs Globalink Research Internship at Victoria, BC in a project on Applied Mathematics.
I was looking for research experience and wasn't sure how to go about it.  I saw an email about internships in Canada and I thought it looked really interesting. I was excited at the prospect of spending a summer in a new place I hadn't been before, so took a leap of faith and applied.
I worked on my application over the summer and found it simple to follow. My tip to applicants would be to shortlist projects of interest and then tailor your CV and answers on the form to suit the projects best. I did have one interview with a prospective supervisor – I found it fairly informal and relaxed, although be prepared for a Zoom call outside work hours in UK time!
Before leaving for Canada I was, to be completely honest, very stressed. In the run-up I had to organise housing at somewhat short notice in an area that I couldn't visit and had no contacts in. I had no idea how I would perform on my project, get along with my housemates, or adapt to life in Canada. I also worried about whether I might have missed something when it came to travel documents, etc.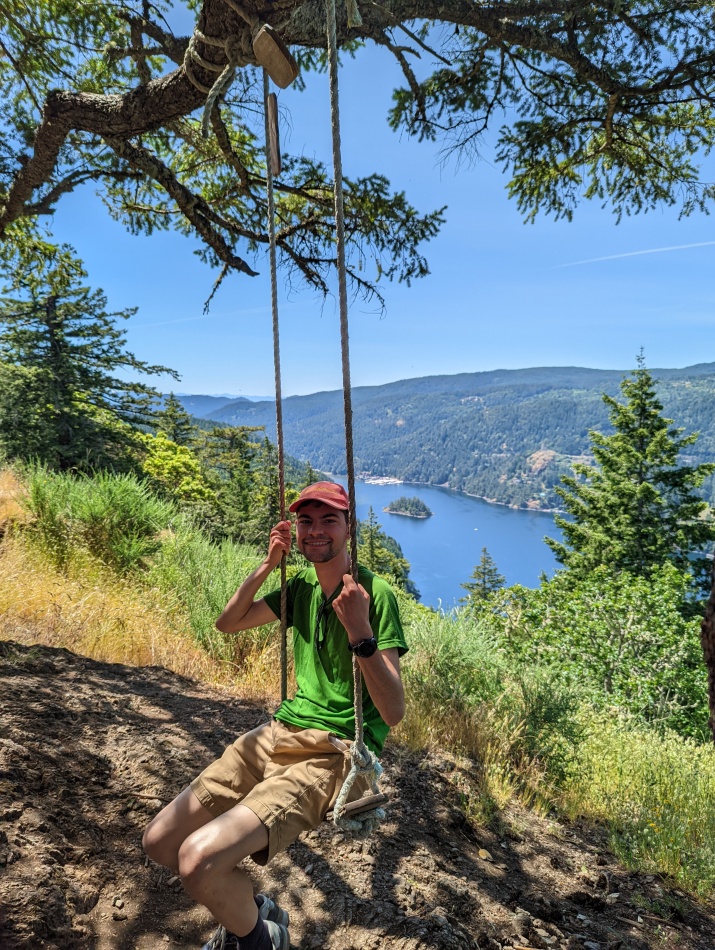 When I arrived my fears came to nought and it was a truly great experience – I made it to Canada without trouble (and I got my visitor record quite promptly), and as soon as I arrived at the house and met my housemates in the evening I went out to visit the town with them! Victoria was a lovely town; there were deer everywhere, trees galore, and lots to see and do. For example, you could take a hike on scenic trails, visit Craigdarroch Castle, and there's nightlife for anyone interested.
My project was theoretical in nature, and my tasks were to review the literature on a topic and present my findings to my supervisor and his research students. I had a good time working with them and getting to know them all. Near the end I also had to write a report on my studies over the internship. As a plus, I got a seat in an office for the first time in my life (although it was a shared office).
At first I was doubtful about how I fared, but my supervisor assured me that my area of study was very challenging and I should be happy with what I did. The moral of the story is to not get worried about how "well" you will do on your project, just focus on having a great experience in Canada – the rest will follow.
Outside project hours I spent some time with the other interns, and it was really cool to get to know people from different countries such as Brazil, India, etc.. We mostly went on hikes in the local area, which were absolutely stunning and showed the best of Vancouver Island. I also had a great time with people from the area or students at the university, they were really welcoming and reinforce the stereotype of Canadians being nice people!
Overall, I only ever think about the positives of going to Canada, and any concerns leading up end up not mattering in the big picture. I would definitely recommend applying if interested!
The Mitacs intake for summer 2023 is now closed, with applications for summer 2024 set to open in the coming months. You can find out more about the Mitacs scheme at this link.