How do universities support the creation of new businesses?
Last updated on Tuesday 20 Dec 2022 at 10:24pm
How much of an impact do start-ups and spin-outs have, and how do they support the UK Government's levelling up agenda? We've taken a look at the data and one of the many success stories coming out of universities.
What are start-ups and spin-outs?
Start-up and spin-out are terms that are sometimes used interchangeably, but have important differences.
Start-ups are, put simply, businesses that have just started up. They might be new businesses started by either staff or graduates of UK universities. Universities often have entrepreneurship programmes and house hubs or incubators which help students and staff to start new businesses.
Spin-outs (or sometimes spin-offs) are companies set up to make use of intellectual property (ideas, products, and inventions) that originated from within a university. Often, the university will be involved, but the companies are separate from the university itself.
These start-ups and spin-outs are created all over the UK and generate tax revenue, create employment opportunities and attract private investment.
You can use the map below to explore the number of active firms that have emerged from each region and each provider.
How has start-up and spin-out activity changed over recent years?
21,541 companies have been newly registered because of university activity since 2015. With an average of over 4,300 firms being registered each year, the number of active firms has been steadily rising, and saw a 24% increase from 2015–16 to 2019–20.
You can use the visualisation below to explore the different metrics collected by the Higher Education Statistics Agency (HESA). Use the legend to filter by the type of business.
In the academic year 2019–20, 72,482 people were employed by businesses that had emerged from universities. This has grown by over 60% in the last five years. The turnover of such businesses has also grown substantially, growing by 217% over the last five years.
A key aim of the government's recent Levelling Up White Paper is to increase private investment into innovative research and development, and it's clear that businesses that emerge from universities can attract significant external investment. Most notably, spin-outs with some ownership by universities received £2.3 billion of external investment in 2019–20 – a 167% increase since 2015–16.
How does the creation of new businesses vary by region?
Through 'levelling up', the government aims to spread opportunity across the whole of the UK.
We've broken down the employment and turnover of firms by region to demonstrate how businesses that have emerged from universities are spread across the country.
The North East of England has 10 of its 12 local authorities in the government's levelling up priority areas, but stands to benefit from its five large universities. All five universities in the region are in the top 50% in England for engaging directly with business according to the Knowledge Exchange Framework (KEF) and have seen recent increased rates of business creation.
Since 2015, 684 businesses have been created by universities in the North East and their graduates, and in 2019–20 there were an estimated 761 active firms. The estimate turnover and employment across the region have both increased since 2015 (by 143% and 48% respectively), and all five universities have seen an increase in these measures.
Case study: How has the Northern Accelerator made a difference?
The North East is also the home of the Northern Accelerator. This is a joint venture by all five large universities in the region to strengthen the knowledge economy of the region by supporting existing businesses and using university expertise to create new ones. To date, the Northern Accelerator has created 35 spin-out businesses and funded 87 pre-incorporation projects, which help create spin-outs from university research.
One start-up that benefitted from the support of the Northern Accelerator was Sphera, a graduate start-up based in Durham. Sphera was founded in 2019 by three PhD students from Durham University, and is developing low carbon solutions for the construction industry by using waste plastic in the production of concrete blocks.
One of the reasons that the business exists is that we were all on a centre for doctoral training course.
The business came about because the three of us would work together for years as part of this program and we realized we wanted to work in a multidisciplinary team and do something different.
CEO and Co-founder, Sphera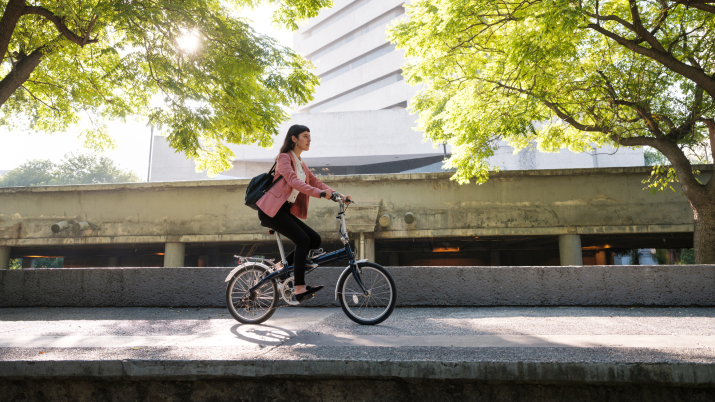 Through the Northern Accelerator, Sphera's co-founders were given business advice and initial funding, allowing them to turn their idea into a proof of concept.
Since then, Sphera has secured £2.5 million to grow the company, funded by private investment, Innovate UK and Department for Business, Energy and Industrial Strategy (BEIS) grants. In the coming year, Sphera is tripling the size of its team, moving to larger premises in Durham and developing more carbon neutral and carbon negative products for the market.
Natasha credits the funding as 'the single most important thing that accelerated the business' and 'if that money hadn't existed, this wouldn't have happened.'
In this article, we've used data collected by the Higher Education Statistics Agency (HESA) through their Higher Education Business-Community Interaction survey (HE-BCI). View definitions of the terms used in the data presented in this article on their website.