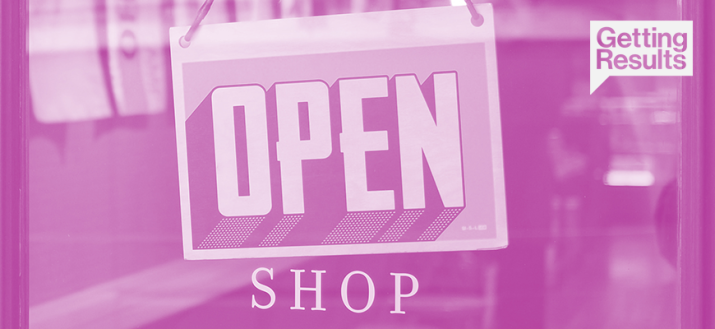 Reflecting on his role as chairperson of Bradford Metropolitan District Council's Economic Covid-19 Recovery Board, Professor Zahir Irani, Deputy Vice-Chancellor of the University of Bradford, outlines why universities must play a key role in the country's post-pandemic recovery.
In the period between lockdowns last year, when attention was turning to planning a way out of the pandemic mire, I was approached by Bradford City Council to chair the city's Economic Recovery Board.
Taking on a role more usually filled by a big-name consulting firm at the same time as university senior management duties can look forbidding. But it is essential that universities are seen to be active partners, hands-on in working the nuts and bolts of post-Covid-19 recovery.
Good for the city, good for the university
The job involved rallying local business leaders and community groups to find ways to help the whole city population, because 'recovery' isn't being taken to mean a return to old ways, but making the UK more equal, more sustainable and healthier.
 
In Bradford's case, that meant not only dealing with the economic fall-out from the pandemic, but also the old and more rooted issues of crime, unemployment and deep social divides.
 
But Bradford has qualities that give it a high potential for transformation – most importantly it has a young population, high levels of ethnic diversity and a strong interest and track record in entrepreneurship.
 
What's good for the city is good for the university – and vice-versa. And in the current context, it's an important opportunity to close the divide which still exists between universities and their local communities, businesses and voluntary groups.
 
We need to demonstrate the range of practical impacts higher education is having and can have on individuals and communities.
Higher education needs to better 'sell' its distinctive capabilities as a partner: an apolitical and non-commercial independence that means an open door for making and extending partnerships on behalf of communities; being able to bring together those groups who are less likely to be heard or have their voices drowned by larger, more dominating influences.
In the context of competing voices and agendas, reliable evidence based on academic rigour and methodology is more valued than ever. Our research training is what sets us apart from other potential partners. 
In terms of the Recovery Board approach to delivery, we were able to build confidence through the methodological approach taken, making use of a Delphi-style panel of experts among other evaluation methods that involved big hitters, such as the chairs of Tesco plc and the Yorkshire Building Society. 
Higher education institutions are hubs of influence and activity, reaching deep into the lives of so many different people in each region, acting as a store of understanding of the character of local industry sectors, the needs for upskilling and reskilling and the range of potential for enterprise.
What's more, graduate start-ups generated more than £1 billion in 2018–19, but the potential for involvement in encouraging and supporting graduate entrepreneurship is still under-exploited.
We are also an important channel for volunteering. Around 725,000 students volunteer each year – they have the interest and will to get involved with community groups to gain experience and give back.
Unlocking this energy will be of huge value to charities and other bodies in the coming years to support issues relating to social cohesion and equality.
Bradford's Economic Recovery Plan was launched earlier this year. The critical factor now is implementation – and making sure the university maintains the partnership and a role in delivery.
Building a visible role in the community means following through on projects, making sure that the thinking phases are only the start, that there is a level of accountability for outcomes.
The pandemic experience has also exposed how little local collaboration there has actually been in the past, how higher education has too often kept to itself, stuck to comfortable routines and opportunities and not been drawn out of campus too often.
With the ongoing question marks over the purpose of higher education and how it needs to evolve, Covid-19 has highlighted important lessons that need to be built into all of our future strategy making, values and sense of mission.
 
In Bradford we are now plugged into the city's future development in an explicit way, committed to working hand in hand to write a new economic and social success story.
 
Find out more about the #GettingResults campaign, which puts universities at the heart of the economic and social recovery