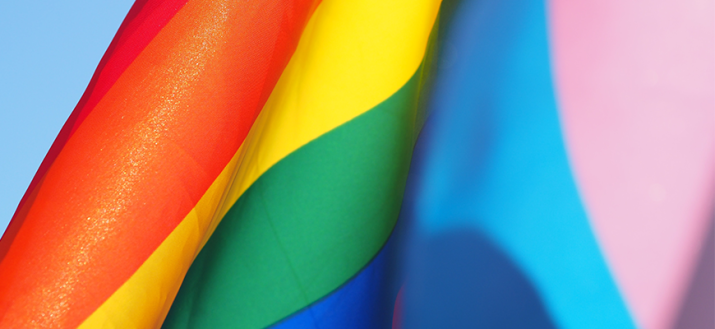 ​This LGBT+ History Month, Dr Sammy Li, Adviser on Student Equality, Diversity, and Inclusion at the University of Birmingham and Convener of the LGBT+ Network of Networks in Higher Education, reflects on progress that has been made by universities to support LGBT+ equality and looks at what more must be done to ensure no one is left behind.
From the notorious Secret Court of 1920 charging Harvard's students with homosexual activities, to the gay liberation movement flourishing among campuses in the-post Stonewall riots era of the 70s, LGBT+ staff and students have always left their mark on campuses – reflecting or questioning the equality progress of their generations.
We will perhaps never know the stories of many trailblazers who have helped make significant strides in LGBT+ equality in higher education.
However, we can recognise the barriers that we have overcome, and celebrate the development that defines who we are as the academy of today.
There is no better time to do so than during LGBT+ History Month in February.
Creating a positive experience for all
Universities across the UK have unquestionably made a significant difference in recent years in embracing LGBT+ equality.
One notable example would be our sector evolving from being completely absent from Stonewall's inaugural Workplace Equality Index, to higher education institutions representing 14 out of the top 100 employers in the 2020 Index.
On the other hand, it is distressing to see that a high proportion of LGBT+ students are still feeling the need to hide their identities at university for fear of discrimination.
One special moment that will always have a unique place in my heart was at Pride five years ago.
A young person appeared with her parents at the stall of my former institution. It turned out that she was a first-year student who had recently come out as a lesbian.
The student invited her parents to join her at Pride. She brought them to her university's stall and introduced her parents to us. She then told them not to worry about her as she was studying at a supportive and inclusive university.
That unexpected encounter brought home the real meaning of Pride beyond the fun and glitter, capturing the essence of advocating for a positive and dignified university experience for all.
The multi-generational aspect to provision for staff and students also highlights the fine line that universities must tread when pursuing progress on LGBT+ equality.
While we have achieved milestones in advancing equal rights in the UK over the past decades, members of our university community may share the same sexual or gender identities and navigate the same campus, but with vastly different lived experiences about LGBT+ issues and terminologies.
Moreover, the intricate circumstances faced by some international staff and students further complicates the picture.
Let's take a common feature, our names, as an example. Although it would be relatively straightforward for a British citizen to conduct a name change by deed poll, it could be impracticable for international trans staff, students, or alumni to do so.
They could be dependent on their institutions to have a comprehensive arrangement on using preferred first names that are aligned with their gender identity for day-to-day communication.
Hence, it is paramount for us to be mindful to leave no one behind as we are making progress on inclusive practices within our institutions.
There will of course be limitations and compromises, but it would be comforting to know that institutions have gone the extra mile to consider different life circumstances, so our policies and procedures go beyond the bare minimum of regulatory compliance.
In a climate of polarising opinions and divisive cultural wars, it is particularly important to take a moment at a time like history month to pause, reflect, and celebrate the stories of other lives and build empathy as a university community and as a community of universities.