I work as a senior digital producer in the UUK digital team, where I am responsible for the production of a wide range of digital content including video, written content, podcasting and social media.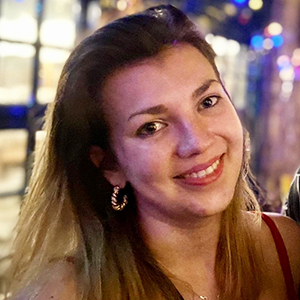 I have worked in digital communications for five years, mostly in the public sector. Most recently I worked for the Metropolitan Police on building their online crime reporting systems, and helping to rewrite their web content. Prior to this I studied English Language communications and creative writing at university, which I absolutely loved. This is where my passion for writing, communications and digital storytelling started.
I enjoy working across a variety of teams at UUK and collaborating with different people across the institution to showcase our impactful work. My favourite parts of my job are being able to tell peoples stories by utilising a variety of different digital mediums and the collaborative and creative ways we solve problems. I am currently a member of both the WGEN and LGBTQ+ networks at UUK.