Professor Paul Croney OBE is Vice-Chancellor and Chief Executive of Teesside University. He took up his role in May 2015 following a succession of leadership roles over a thirty-year career in higher education.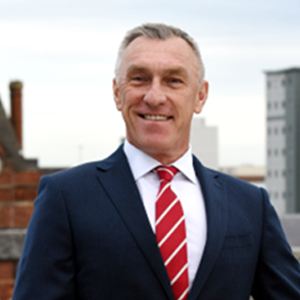 Professor Croney is a Board member of the University Alliance and Tees Valley Local Enterprise Partnership and director of a number of Teesside University group ventures. He is also a member of the CBI National Steering Committee for Thriving Regions and Nations.
An academic scholar in the field of management and business education, Professor Croney has embedded an entrepreneurial outlook at Teesside University.
What I love most about my job is working with Team Teesside and our stakeholders to deliver social mobility and economic prosperity to our university community. Through our collective effort we develop graduates with the skills for the jobs of the future, and through our research and knowledge exchange we create solutions that make a difference to society and the economy