Professor Malcolm Press is Vice-Chancellor of Manchester Metropolitan University. He took up his post in 2015.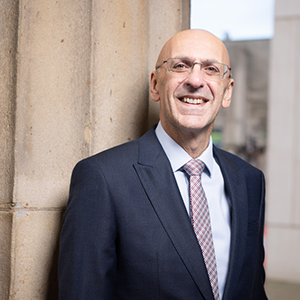 Malcolm is an ecologist who has published widely on plants and ecosystems. He currently serves on the boards of the British Council, the Institute for Apprenticeships and Technical Education, and UCAS. 
Previous positions include the President of the British Ecological Society, Trustee of the Royal Botanic Gardens Kew, Trustee of the World Wide Fund for Nature (WWF), and Deputy Chair for a Research Excellence Framework panel. 
I love the transformative effects that universities have on the lives of all the people we touch – our students, our staff and our communities, and our partners, everywhere from here in Manchester to across the globe.