Professor Karen Cox has been the Vice-Chancellor and President of the University of Kent role since August 2017. Before this, she was Deputy Vice-Chancellor at the University of Nottingham.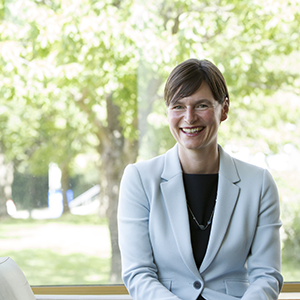 A registered nurse and a professor of cancer and palliative care, Professor Cox is an accomplished researcher in the healthcare field. During her time at the University of Nottingham, she launched the a centre for research into palliative and end of life care. She currently serves on the Board of the Nursing and Midwifery Council, Maidstone and Tunbridge Wells NHS Trust, Universities and Colleges Employers Association, and the South East Local Enterprise Partnership.
Universities are wonderful places in which to work. I am inspired every day by the way our education, research and engagement transform lives and enhance society.