As Chief Executive, my primary focus is on influencing policy, political engagement, relationships with members and organisational leadership.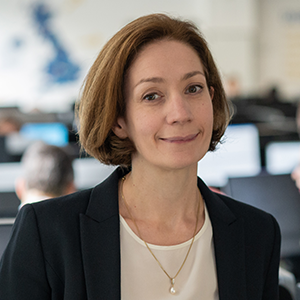 My background is in higher education policy and politics. After a degree in English Literature, I spent a year in Italy followed by two working in Parliament.
I held several policy roles in Universities UK before becoming Head of Political Affairs in 2011. I became Director of Universities UK International in 2014.
In September 2022, I took up the role of Chief Executive of Universities UK. I look forward to working with the President, the Board, and all those who work in our universities to ensure that they are equipped to fulfil their potential, nationally and internationally, in education, research and in the many positive ways they contribute to the public good.