I work in the Woburn House Conference Centre Team, I deal with external and internal room booking and catering requests.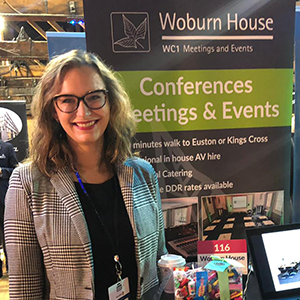 I have worked at Woburn House for 14 years. I started working at reception assisting the clients and visitors coming to Woburn House. I then started working for the Woburn House Bookings Team. I have previously worked for a Travel Agency and Fitness Chain, always in Operations/Sales and Customer Service Departments.
I enjoy dealing with clients and day-to-day interactions with people. I like working with numbers, that is why upselling services and meeting targets is my favourite part of the job.