I lead UUK's press office team, which is responsible for telling UUK's story to the public using print, broadcast, online and social media channels. We also respond reactively to journalists on some of the challenging issues that can crop up in higher education, explaining how we and our members are working to increase our impact.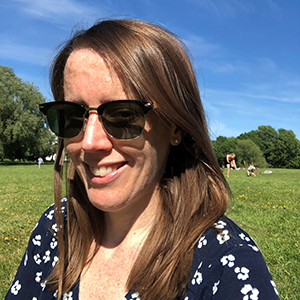 Over a 15 year period, I have worked in media relations for three different sectors. I started my career in Westminster in political communications, then moved to the private sector for a big brand airline, before my move in 2019 to join the brilliant team at Universities UK.
UUK and our sector more widely have an incredibly high media profile, and I love working with journalists to use that positively. No two days are ever the same in media relations – other than the fact they all fly by, which is a lot of fun.