The impact of Covid-19 will have very significant economic and workforce implications that will be felt for many years to come.
While at present the true extent of the economic fallout cannot be gauged, all the indicators appear to suggest that the UK is going to face a severe and deep recession accompanied by sharp rise in unemployment. This presents unique challenges for those students graduating in 2020 – but also for graduates who finished their courses in recent years and who are progressing their early careers.
As such, it is vital that policymakers consider what more can be done to support graduates during this challenging time and ensure they are well placed to help the UK recover and rebuild following Covid-19.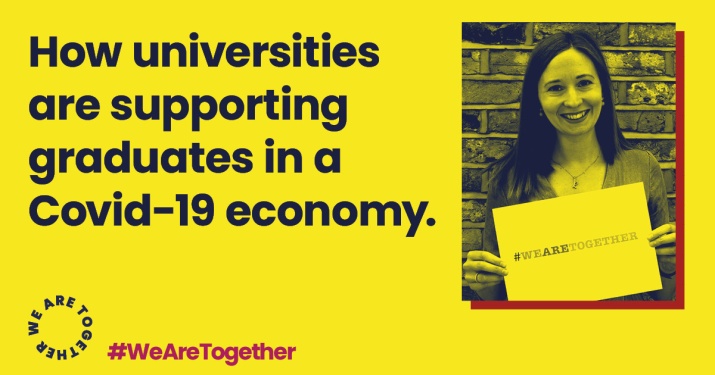 Universities have been working hard to put in place all possible measures to help support students and recent graduates. Within the space of a couple of weeks, university careers services moved their entire programme of activities and events online, sparking new and innovative ways of working with employers, students and graduates.
Examples of what universities have been doing in response can be found in this collection of case studies (PDF), and can also be downloaded for use on social media (JPEG and GIF).