Busting graduate job myths
Last updated on Wednesday 1 Feb 2023 at 4:51pm
Our report tackles the misperceptions that there are too many graduates, not enough jobs for them, and that some degrees have little value for employers. We've found that employer demand for UK graduates is significant - it has increased year-on-year and is likely to grow in the future as the country has a skills shortage.
The report finds that there are currently:
One million more professional jobs than workers with degrees in the UK to fill them.
Double the number of UK employees are underqualified than overqualified.
The number of graduate vacancies is 20% higher than in 2019 before the Covid-19 pandemic, with job vacancies for graduates expected to increase by 22% in 2022 compared to 2021. 
The number of UK workers in professional level employment rose while those in other roles fell during the Covid-19 pandemic, and graduates were also less likely to be furloughed or in non-graduate jobs.
Artificial intelligence (AI) is set to increase graduate demand further with healthcare, IT and marketing expected to see particularly steep rises.
The report tackles four main myths about the graduate job market:
Myth 1: 'Everyone goes to university nowadays'
For some years, there's been debate about how much of the population should go to university. Just under half (48.5%) of the UK workforce had a degree or equivalent qualification at the end of 2020. But over half do not, and never have.
Myth 2: 'There aren't enough graduate jobs'
It's hard to tell how many graduate jobs there are or how many graduates are in graduate jobs, in part because it depends on how you measure what a graduate job is.
The number of graduate vacancies is now 20% higher than in 2019 before the Covid-19 pandemic.
Institute of Student Employers (ISE) data shows that the number of graduate vacancies is now 20% higher than in 2019 before the Covid-19 pandemic. Job vacancies for graduates are expected to increase by more than a fifth (22%) in 2022 compared to 2021.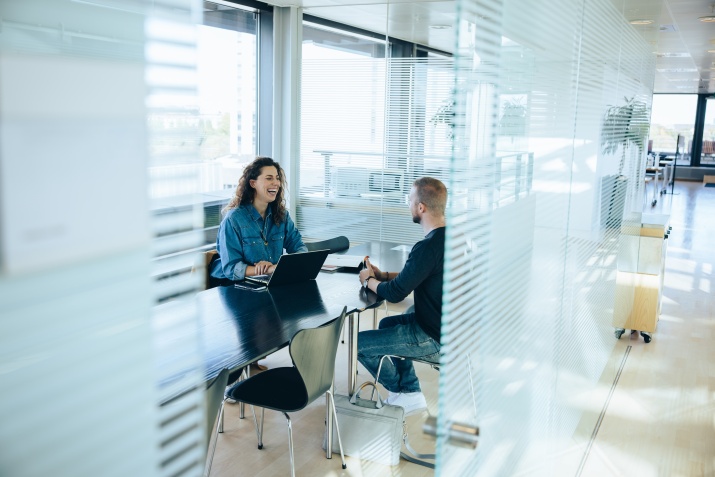 Myth 3: 'Some degrees have little value to employers'
It's difficult to answer the question of how far degrees matter to employers. However, the statement that they are of little value is inaccurate.
While there are more people underqualified for their roles than overqualified, degrees are important. They represent an attractive entry route to many roles, even if those roles might also have less conventional routes.
Myth 4: 'All the best graduate jobs are in London'
Most graduates in graduate jobs do not work in London, and never do.
Of 2019 graduates, 22% were working in London six months after graduation. Annual Population Survey data shows that 20% of UK people with degree or equivalent qualifications aged 16–64 lived in London at the end of 2020.
In 2018, 42% of graduating students who went to a local institution stayed locally to work. In the North East and North West, more than half of graduates fell into this category.
Campaign
Getting Results
We launched this report as part of our campaign, Getting Results. The campaign promotes the importance of universities to the economic and social recovery from the pandemic.