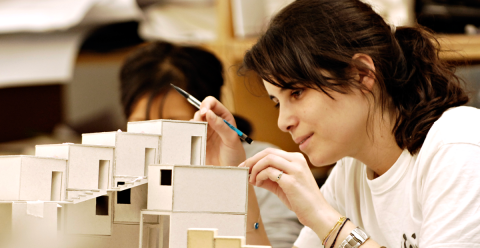 ​Commenting on the Prime Minister's speech on adult learning and skills, Professor Julia Buckingham, the President of Universities UK and Vice-Chancellor of Brunel University London, said it could benefit millions of adults:
"We have long campaigned for changes to student funding to better support flexible, part-time and adult learning. Today's announcement is an initial step in the right direction. There is a strong economic imperative to improve flexible learning, and we are pleased that the government has recognised the role that universities can play in addressing skills shortages and upskilling existing employees.
"There has been a marked decline in adult learning in recent years, and as the nation looks to recover and rebuild from the impact of Covid-19, now more than ever we need fresh thinking and policy change to help people of all ages and backgrounds to reskill and retrain.
"Many universities are ready to scale up alternatives to the traditional three-year degree, and give more people chances to study elements of a course in a 'bitesize' learning model. This would allow people to develop skills in areas such as digital, entrepreneurship, business and public sector management, which will all be likely to benefit the UK's recovery and boost local economies. It would also help those out of work in certain sectors – such as construction, engineering, and aviation – which have been hit hard by the pandemic."
Notes to editors
Around 1 in 4 adults could benefit from changes to allow more adults to study shorter and more flexible courses at university, to reskill those impacted by the Covid-19 economic downturn. To be eligible for financial support for higher education, currently learners must commit in advance to a qualification and take on at least 25% of the work of a full-time course. This commitment is too big for many to make, including adult learners who wish to balance study with other employment, family and caring commitments. An approach where they could receive funding and targeted maintenance grants to effectively build-up their qualifications over time through flexible study could open the door for thousands of potential 'lost learners'.
In June 2020, Universities UK made a set of recommendations on how the government could support this year's graduates, including policy change to support a growth in modular and bitesize learning opportunities to help meet immediate business needs. Universities UK put forward proposals to government in March to reverse the decline in adult learning and published policy recommendations in October 2018: The economic case for flexible learning on how the education system must change to support flexible study.