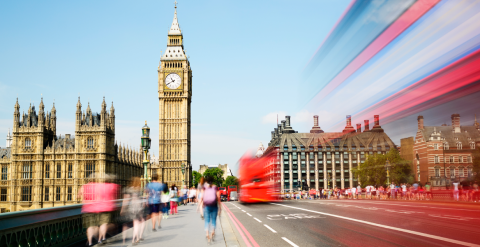 In answer, Professor Julia Buckingham, President of Universities UK, said: "Any reforms must be for the benefit of students, the economy and society and be backed by sufficient funding to ensure that every student receives a high quality education which best suits their needs and aspirations.
"Enforcing minimum entry requirements for prospective university students would be a regressive move, preventing students from disadvantaged backgrounds whose prior educational experiences have adversely affected their grades from attending university and ignoring the evidence that many of these students excel at university. A university degree remains a good choice for many and a growing number of jobs in business and public services require graduate-level skills; the economy and society cannot afford a reduction in the number of graduates.
"It is encouraging to see government's commitment to making lifelong learning opportunities more accessible to all. Universities UK has long called for a more flexible student finance system which allows everyone to retrain throughout their lives, helping to meet the country's skills needs and rebuild the economy and our public services. It also positive to see planned reforms of the Teaching Excellence Framework in line with ambitions to reduce bureaucracy, and we welcome the future consultation on post qualification admissions.  
"To better support students, government should provide maintenance grants for those who need them the most, including those considering studying shorter courses on a modular basis. Maintaining funding for foundation years will also be essential in supporting disadvantaged students and a withdrawal of funding could lead to a shortage of students in strategically important subjects such as engineering and reduce the opportunities for talented underprivileged students.
"It is essential for students and communities that universities do not see a reduction in funding. Our universities, staff, graduates and students have been front and centre in the fight against coronavirus. Sufficient funding is needed to ensure universities can play a central role in driving the post pandemic recovery of the economy and communities, as well as providing a high quality university experience for students and meeting local skills needs."
Background
Measures to limit access to higher education would impact disproportionately on young people from the most disadvantaged areas. Because of attainment gaps that are evident from an early age, there is a 19.3-month gap in attainment levels between students from the least and most affluent backgrounds by the end of secondary school. If the government were to introduce minimum entry tariffs (a way of restricting access) this would effectively write-off some students from disadvantaged backgrounds despite evidence which shows they go on to succeed at university. For example, 67% of entrants with grades below CCD achieve a first or upper second once at university and have similar levels of earnings five years after graduation to those just above this threshold.

As UUK has previously argued, subject level TEF would not have been in the interest of students and would have created further administrative burdens at an already challenging time.
17% of all entrants to Engineering degrees enter through foundation years
More than 40% of university courses have a technical, professional or vocational focus, and increasing the number of part-time and flexible learning opportunities will mean universities are better equipped to help grow the UK's essential industries, supporting students for a career in important public sector professions, such as nursing, to meet increasing demand.
Employer demand for graduates remains high as employers look to fulfill future skills needs.

The Resolution Foundation Report showed that 90% of net increase in employment between 2008 and 2018 was in professional roles which are significant recruiters of graduates.

The UK Commission for Employment and Skills "Working Futures" report shows that with such an ageing population, we will still see a significant demand for graduate level occupations in the medium to long-term. Most other developed economies are seeking to grow the number of highly skilled graduates.
Universities UK (UUK) is the collective voice of 140 universities in England, Scotland, Wales and Northern Ireland. Its mission is to create the conditions for UK universities to be the best in the world; maximising their positive impact locally, nationally and globally. Universities UK acts on behalf of universities, represented by their heads of institution. Visit: www.universitiesuk.ac.uk.