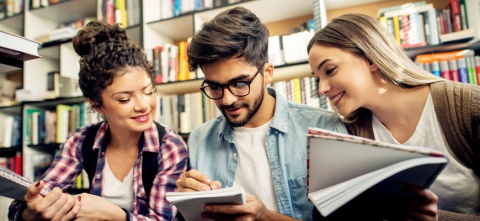 Universities UK has responded following the announcement from the Department for Education on the measures to support students into their preferred universities.
Alistair Jarvis, Chief Executive of Universities UK, said: "Universities and their admissions teams are doing everything they can to accommodate students on their first choice course and where this is not practically possible, to advise on and offer other opportunities, such as a deferred place for next year or a suitable alternative course. The priority must be to support students."
"The policy U-turn on A-levels has created significant challenges for universities caused by late movement of students between institutions. The welcome confirmation of the additional teaching grant for high costs subjects and the lifting of the cap on medicine, dentistry, veterinary and teacher training places will help to support capacity. Government now needs to urgently confirm funding both to ensure the financial stability of institutions suffering from a loss of students and to offer further support to maintain and build capacity where needed."
Notes to editors
Universities UK (UUK) is the collective voice of 137 universities in England, Scotland, Wales and Northern Ireland. Its mission is to create the conditions for UK universities to be the best in the world; maximising their positive impact locally, nationally and globally. Universities UK acts on behalf of universities, represented by their heads of institution. Visit: www.universitiesuk.ac.uk