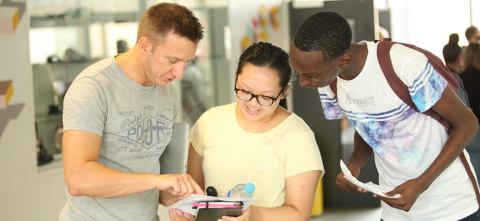 ​Commenting on the Department for Education's announcement that students will receive grades awarded and determined by teachers this year, a spokesperson for Universities UK said:
"Universities recognise that this year's school leavers have borne the brunt of disruption caused by the pandemic. University admissions teams will pull out all the stops to make sure that this year's applicants get the opportunity to fulfil their potential at university. They will continue to be fair and flexible in their decision making including, as in any year, for those who choose to appeal their results over the summer.
"There has been more interest than ever in going to university this year, with applicants recognising that doing so gives them strong career prospects and the skills employers need. If this demand means that a course is full, universities will help students find suitable, alternative study choices."
"We support the decision to ensure that universities will now have sight of applicants' grades before results day. The revised timetabling will give students greater certainty about where they will be studying soon after results day, minimising stress after a difficult year caused by the pandemic"