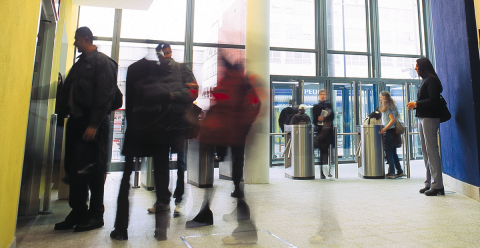 ​Universities UK (UUK) today welcomes figures showing that disadvantaged students are 61% more likely to enter university now than they were ten years' ago.

However, students from the 20% most advantaged areas (POLAR4 Q5) were more than twice as likely to enter university than those from the 20% most disadvantaged (POLAR4 Q1). Although contextualised offers can help to widen access to university, there is still not enough awareness among the most disadvantaged of how these offers can support them.
UCAS's data also showed that more than 540,000 students had been accepted to higher education institutions. This record-breaking figure comes despite an overall decline in the number of 18-year-olds in the UK population, and was attributed in part to increased consideration of those from disadvantaged backgrounds.
Professor Julia Buckingham CBE, President of Universities UK and Vice-Chancellor of Brunel University London, said:
"Universities are committed to widening access to higher education and ensuring the success of all their students, regardless of their background. It is fantastic to see that disadvantaged students are more likely to access a place at university than ten years' ago.
"However, it is clear that a number of challenges and disparities remain, and there is a shared will in the sector to see gaps narrow further. Universities will continue to work to do this, and would welcome any moves from the government to provide greater support for part-time learning and targeted maintenance grants for those most in need."

Notes
Universities UK is the collective voice of 136 universities in England, Scotland, Wales and Northern Ireland. Its mission is to create the conditions for UK universities to be the best in the world; maximising their positive impact locally, nationally and globally. Universities UK acts on behalf of universities, represented by their heads of institution. Visit: www.universitiesuk.ac.uk