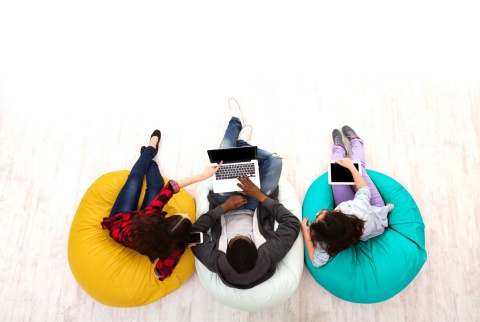 ​Responding to the report from the Equality and Human Rights Commission on racial harassment in higher education, Universities UK has pledged to lead-cross sector action to support universities to take effective and urgent steps to prevent and respond to racial harassment. This work will draw extensively on independent, external expertise and challenge.  
Professor Julia Buckingham CBE, President of Universities UK and Vice-Chancellor of Brunel University London, said:
"All higher education providers must study this report's findings and recommendations and take urgent action.
"There is no place for racial harassment on a university campus, or anywhere else – and I find it sad and shocking how many people are still subject to it. Universities must be places where all students and staff are able to flourish and we must intensify our work to ensure this happens.
"Universities UK will today (23 October) be urgently seeking independent, external expertise to strengthen our new group on tackling racial harassment to advise universities on effective actions and how to scrutinise and challenge action plans.
"And I am calling on my fellow university leaders to make this a top priority, starting by committing publicly to taking urgent action in their institution and ensuring staff and students know how to report incidents and how to access the support available to them."
Following on from the publication of the report, UUK will:
Call on its members to commit publicly to taking action, working with their staff, students, local communities and representative groups. This will include making it easier for people to report incidents, putting better processes in place for responding to those reports and sharing good practice across the sector.

Seek independent, external expert advisors to work with a new group, set up by UUK earlier this month, on preventing and responding to racial harassment.

Ensure there are strong mechanisms for scrutiny and challenge of guidance emerging from this group, and support for universities developing their own action plans.

Ensure UUK's work on student mental health is aligned with efforts to support staff and student affected by racial harassment.

Write to the Information Commissioner to explore how universities can better understand the requirements of data protection legislation to support more effective complaints handling and redress.
Notes to Editors
In 2016, Universities UK produced guidance for members on tackling all forms of harassment and hate crime, through its 'Changing the Culture' taskforce. A two years on update to this report was published earlier this month and showed good progress in responding to sexual harassment and gender-based violence, but that less priority had been afforded to tackling other forms of harassment including racial harassment.
As a result, and in line with increased reports of race-based hate crime at a national level, UUK will be publishing new guidance specifically tailored to preventing and responding to racial harassment. An advisory group to support this work, chaired by Professor David Richardson, Vice Chancellor of the University of East Anglia, made up of university leaders, expert academics, student representatives and interested organisations has also been convened and will be supported by external expert advisors.  It will be seeking views and input from all students, staff and experts on racial harassment. This group will draw extensively on the EHRC's evidence and findings.
Universities UK is hosting a one-day conference dedicated to Tackling racial harassment in higher education on 30 October. Speakers include Elizabeth Bowles, Head of Inquiries at the EHRC, on the outcomes of their inquiry and recommendations for the sector and Zamzam Ibrahim, President of the NUS. 
Universities UK is the collective voice of 136 universities in England, Scotland, Wales and Northern Ireland. Its mission is to create the conditions for UK universities to be the best in the world; maximising their positive impact locally, nationally and globally. Universities UK acts on behalf of universities, represented by their heads of institution. Visit: www.universitiesuk.ac.uk