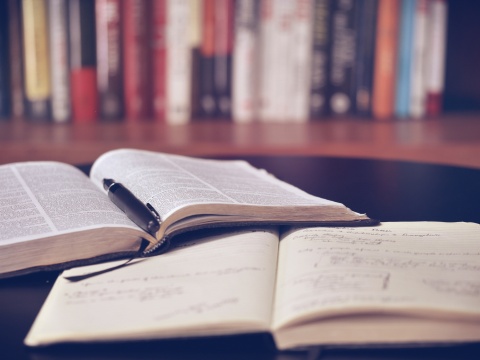 Universities in England are developing a charter to help ensure they take a consistent and transparent approach to identifying and improving potentially low value or low quality courses.
​Institutions already monitor and review their courses regularly and have robust processes in place to uphold quality and standards. Assessing value however is challenging, can be subjective and may involve areas such as graduate career satisfaction or employment outcomes many years after graduation.
Development of the charter, led by a Universities UK advisory group, will initially focus on the following areas:
Demonstrating the sector's commitment to consistency and transparency in processes to tackle low value courses through the publication of a Statement of Intent, agreed by universities.
Highlighting best practice where universities are already identifying low value or low quality courses, including the use of metrics, and taking rapid action to address issues.
Following this work, Universities UK will publish guidance which universities will be expected to follow.
In the longer term, universities will also consider options for external assurance or independent review to make their processes stronger as part of an ongoing charter.
Professor Julia Buckingham, President of Universities UK and Chair of the advisory group said: "The overwhelming majority of courses are high quality and offer good value for students, but we want to address concerns that some could deliver more for students, taxpayers, and employers.
"The development of this charter will help universities take consistent and more transparent approaches in tackling low quality or low value courses.
"The public needs full confidence in the value and quality of a UK university degree and the charter will demonstrate universities' commitment to constant improvement."
Notes to editors
As of 13 November, the advisory group comprises of the following UUK members:
Professor Julia Buckingham CBE (Chair of advisory group), Brunel University London
Professor Graham Baldwin, University of Central Lancashire
Professor Dame Janet Beer DBE, University of Liverpool
Professor Frances Corner OBE, Goldsmiths University of London
Professor Susan Lea, University of Hull
Professor Edward Peck, Nottingham Trent University
Professor Malcolm Press, Manchester Metropolitan University
Professor Lisa Roberts,  University of Exeter
Professor Andy Schofield, Lancaster University
Professor Mark Smith CBE, University of Southampton
Professor Wendy Thomson CBE, University of London
Find out more: Terms of reference for UUK development of charter for enhancing portfolio reviews