Universities across the UK are throwing their weight behind government aims to cut carbon emissions by 78% by 2035, as part of efforts to combat the global climate emergency.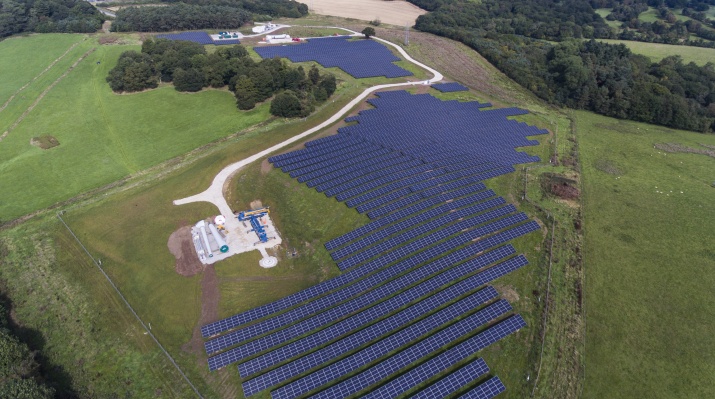 Ahead of COP26, 140 universities have backed a new set of commitments on climate action drawn up by Universities UK, including emissions reduction targets and a pledge to champion the UN Sustainable Development Goals Accord.
For over a century, UK universities have led pioneering research into the causes and effects of climate change, and shared their expertise with government, businesses and local communities. As detailed in a new UUK report Confronting the climate emergency: a commitment from UK universities (attached), they have also made great strides in making campuses sustainable and are investing in the future by equipping students with the knowledge, skills and climate literacy the world needs to find solutions to the climate crisis.
A number of universities are introducing COP26 scholarships to ensure the brightest and best talent can develop into the climate leaders of tomorrow. Vice-Chancellors are calling on the government to acknowledge this critical role in the spending review by match-funding these awards and ensuring the overall contribution of universities to climate action is not constrained by budget cuts.
Professor Judith Petts CBE, Vice-Chancellor of the University of Plymouth and Chair of the Universities UK Climate Task and Finish Group, said:
"There is no simple solution to the climate crisis, with every sector of the economy facing a different set of challenges. Universities are some of the most effective weapons in the UK's climate and environmental armoury. Our research and expertise is behind the deep understanding of climate change as well as the technological advances driving decarbonisation and building resilience. We are also equipping graduates with the skills and determination we need to respond to the climate crisis, generating the leaders of tomorrow to deliver public and environmental good.
"The commitments universities are making are far more than simply touting our eco-credentials. But we need government to support sustainable funding for the sector rather than further cuts, and specifically we hope that they will recognise the opportunities of the COP26 scholarships. With stable funding UK universities will continue to pioneer approaches and provide the world with the science, skills, and talent needed to safeguard the future of the planet."
Responding to the Universities UK report Chief Executive of Association of Colleges, David Hughes said: 
"The climate crisis poses significant challenges to us all, and transitioning to a green economy to cut carbon emissions requires joined up, bold action from across the education and skills sector. No more so than by post-16 institutions, equipping the next generation of workers to fill the jobs that are needed for a successful transition to net-zero.
"Universities and colleges both have unique roles, and must work together in places to align priorities and make it easier for people and employers to navigate the green skills agenda. Both will be vital to deliver faster and greater progress on the road to reaching net-zero by 2050."
Notes to editors
The sector-wide commitments were developed by the Universities UK Climate Task and Finish Group chaired by Professor Judith

Petts

CBE

, Vice-Chancellor of the University of Plymouth.
Universities have agreed to:

Set targets for scope 1 and 2 emission reductions which support the government's plan for reducing emissions by 78% by 2035 and achieving net zero by 2050 at the latest.
Set a target for scope 3 emission reductions and other environmental targets beyond emissions as soon as possible.
Ensure targets are visible on websites alongside information on how the university is addressing the climate emergency through teaching, research, leadership, local contributions and campus responsibilities.
Clearly define how progress against these targets will be reported in a transparent, consistent, and understandable way, and work with official statistics providers to improve data collection. 
Sign the UN

SDG

Accord or embed elements of

SDG

accord reporting into their existing reporting.
Use the Climate Commission's Climate Action toolkit to assess how further actions through the university's policies and reporting could advance the UN

SDGs

and respond to the climate emergency.

Professor Judith

Petts

and other members of the climate task and finish group are available for interview. Please contact pressoffice@universitiesuk.ac.uk for more information.
The full set of commitments, alongside other policy and analysis can be found in a new digital publication Confronting the climate emergency: a commitment from UK universities, attached to this email, going live on the

UUK

website on 20 October 2021.
Registration for a Universities UK event on 26 January 2022 titled Universities and the climate emergency: action following COP26 is now open.
On Thursday 21 October 2021, the Association of Colleges will set out The Green College Commitment in a new report. Colleges across the country are delivering skills for green jobs, educating students about how to be part of a sustainable future, and developing net zero and

biodiverse

campuses. Colleges and universities are working together to deliver for their local communities and have come together at the national level through the Climate Commission for UK Higher and Further Education. Universities UK and Association of Colleges are founding members of the Commission. Contact holly.townsend@aoc.co.uk for more information about The Green College Commitment.