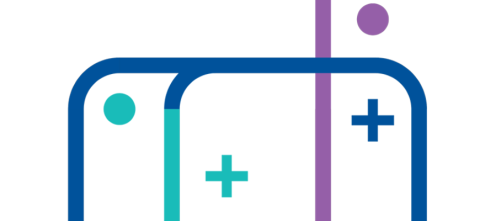 ​Universities UK and GuildHE, on behalf of the UK Standing Committee for Quality Assessment (UKSCQA), have published a progress review of universities' efforts to protect the value of their qualifications.
This report demonstrates significant progress over the past 18 months following the publication of a statement of intent, which saw universities across the UK agree new commitments to address grade inflation. 
Universities had previously seen a steady rise in the proportion of 1st and 2:1 degrees awarded. However, in 2018-19 there was a levelling off in the proportion of 1st and 2:1 degrees awarded, with no increase witnessed.
The report outlines how the sector is protecting the transparency, reliability, and fairness of degree classifications to ensure that students can take pride in their achievements and the public and employers have confidence in their qualifications.
The review highlights progress made across UK higher education:
In July 2020, new UK-wide principles for effective degree algorithms, the method through which a student's final grade is awarded, were published. 96% of providers surveyed intend to use this new guidance to tighten up practices.

National descriptions for degree classifications, detailing for the first time what all four classifications (1st, 2:1, 2:2 and 3rd) look like, have been published by the UKSCQA. Since October 2020, 76% of institutions across the UK have used or are intending to use UK-wide degree classification descriptors at their institution.
87% of providers have or intend to make changes to their external examiner process, most often to develop additional guidance and ask examiners to reflect on degree classification trends. Since 2016, Advance HE's degree standards programme has trained 2,664 participants in external examining across the UK.

By December 2020, 61 providers within England and Wales had published degree outcomes statements, detailing their final degree classifications for graduates, and setting out how data has been scrutinised. All providers are expected to have published by the end of January 2021.
Future work will include:
Building an understanding of how changes to teaching, learning and assessment brought on by the COVID-19 pandemic relate to degree classification.

Engaging with league table compilers to assess the appropriate use and presentation of a 'good degrees' metric within student information.
Professor Andrew Wathey, Vice-Chancellor of the University of Northumbria at Newcastle and Chair of the UK Standing Committee for Quality Assessment, said: "The sector has taken substantive action through statements of intent to protect the value of degree classifications.  
"Individual institutions, their executive teams and governing bodies have engaged strongly, taking forward the sector's own guidance on maintaining degree standards and implementing best practice.  Combined, these activities demonstrate a sector commitment to protect the value of qualifications so that students can have pride in their awards and have confidence that they are a true reflection of achievement.
"This review also demonstrates a robust commitment to further sector work in this area.  It is an encouraging snapshot of progress, and we will continue to embed and set strong expectations for concerted progress."
Professor Debra Humphris, Vice-Chancellor of the University of Brighton and Chair of UUK's Student Policy Network, said: "It is very encouraging to see the progress that has been made across the sector. Universities clearly remain committed to taking action to address the issue of grade inflation.
"Universities know that there is still more to be done, particularly since teaching, learning and methods of assessment have all needed to change in response to the pandemic. The immediate and longer-term impact of these changes must be understood.
"We will continue to ensure that lessons learnt are shared across the sector so that UK universities can guarantee transparency, fairness and reliability in the way they award degrees." 
Dr David Llewellyn, Vice Chancellor of Harper Adams University and Chair of GuildHE said: "Effective joint action across higher education is protecting the value of degrees and ensuring students, graduates and employers can be confident in the standards achieved now and in the future.
"The work of the Standing Committee is a good example of UK higher education's long history of self-scrutiny and collaborative regulation.  This review shows the substantial progress made in the last 18 months and the sector's commitment to continue to keep degree standards under review." 
Notes to editors
A summary of this report is also available.
Universities UK is the collective voice of 140 universities in England, Scotland, Wales and Northern Ireland. Its mission is to create the conditions for UK universities to be the best in the world; maximising their positive impact locally, nationally and globally. Universities UK acts on behalf of universities, represented by their heads of institution.
GuildHE is an officially recognised representative body for UK Higher Education. Our 52 members include universities, university colleges, further education colleges and specialist institutions from both the traditional and private sectors. Visit: www.guildhe.ac.u
UKSCQA provides sector-led oversight of higher education quality assessment arrangements that continue to be shared across the UK. The committee has members drawn from regulated providers in England and Wales, publicly-funded universities and colleges in Scotland and Northern Ireland, and providers currently designated for student support by the Secretary of State in England. Student interests are represented by both the National Union of Students and individual student members. Membership is also drawn from the four UK higher education funding/regulatory bodies, sector bodies and regulatory partners.