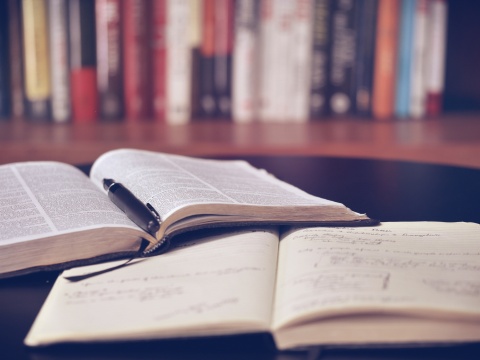 The Government and the higher education sector must jointly take action to ensure universities across all four nations of the UK are able to play a central role in the recovery of the economy and communities following the COVID-19 pandemic.
Universities are central to developing skills, knowledge and research, and driving regeneration, social mobility and innovation. Today a package of measures has been proposed by Universities UK to government outlining the actions needed to be ensure universities can weather the serious financial challenges posed by COVID-19.
A paper from Universities UK sent to the Chancellor, Secretaries of State for Education and Business, and to the Ministers for Universities and Science, Research & Innovation, highlights the significant risk that the impact and capacity of higher education could be severely damaged without mitigations and support.
There are both short and long-term impacts currently facing universities:
In the current financial year (2019-20) the sector is facing losses in the region of £790m from accommodation, catering and conference income as well as additional spend to support students learning online.
In the next financial year (2020-21) the potential impact is extreme, with universities projecting a significant fall in international students and a potential rise in undergraduate home student deferrals.
UUK modelling shows the risks to fee income from international (Non-EU and EU) students totally £6.9 billion across the UK higher education sector.
Without proactive action from both institutions and support from government, Universities UK warns that some universities would likely face financial failure, with severe impacts on their students, staff, local community and regional economy. Others would come close and be forced to reduce provision for students or to significant scale back research activities and capacity.
Alistair Jarvis, Chief Executive of Universities UK, said:
"The package of measures we have proposed today will support universities across all four nations of the UK to ensure that they remain able to weather the very serious financial challenges posed by COVID-19. It will help to protect the student interest, to maintain research capacity, to prevent institutions failing and maintain the capacity to play a central role in the recovery of the economy and communities following the crisis.
"Universities have already made a huge contribution to the national effort to fight Covid-19 and moving forward will act collectively and responsibly to promote sector-wide financial stability in these challenging times and help the country to get back on its feet and people to rebuild their lives."
The specific measures proposed in the UUK paper will:
Ensure that universities can maintain the UK's research excellence, capacity and training of PhD students.
Provide protection from cuts for courses which help meet the national need for public sector workers (health professions, teaching etc) and provide targeted support for retraining/reskilling for people whose jobs are affected by coronavirus.
Deliver transformation funds to support some universities over the next two to three years to significantly reshape to achieve longer-term sustainability and ensure high quality provision of skills to meet economic needs.
Ensure applicants for 2020-21 have as much choice as usual about what and where they study. This would include the introduction of a one-year stability measure in the admissions process where institutions in England and Wales would this year be able to recruit UK and EU-domiciled full-time undergraduate students up to the sum of their 2020-2021 total forecast (plus 5% of the intake).
Encourage and enable international and EU students to choose to study in the UK as planned.
Mitigate immediate losses in income and cashflow and allow universities to keep operating.
UUK's paper also provides a commitment to universities doing everything they can to reduce costs and further increase efficiency through strong actions such as recruitment freezes and new tighter controls on spending. When paired with this package of government support it will mean the higher education sector can maintain capacity to play its vital part in the difficult period ahead for the nation.
Notes to editors
The package of measures – endorsed by the Universities UK Board on 8 April 2020 – in the paper "Achieving stability in the higher education sector following COVID-19" is available here.
Universities UK has reiterated this proposal to the Chair of the Education Committee, the Rt Hon Robert Halfon MP in a letter sent on 28 April from UUK Chief Executive Alistair Jarvis, available here.
Universities UK is the collective voice of 137 universities in England, Scotland, Wales and Northern Ireland. Its mission is to create the conditions for UK universities to be the best in the world; maximising their positive impact locally, nationally and globally. Universities UK acts on behalf of universities, represented by their heads of institution. Visit: www.universitiesuk.ac.uk