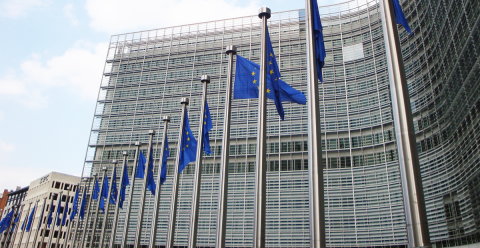 ​New analysis has revealed more than three quarters of surveyed UK universities are 'very' or 'extremely concerned' about the negative impact a no-deal Brexit will have on their institution, but most feel they are prepared for such an eventuality after taking widespread precautions.
The in-depth survey of its members by UUK has investigated the sector's preparedness, in respect of no-deal, ahead of the proposed exit date from the European Union. A total of 75 universities from across the UK responded, and the results showed that significant arrangements have been made to mitigate the potential impact of a no-deal outcome.
However, concern remains high of the potential consequences no agreement would have on areas including student and staff recruitment and retention and access to research programmes and funding.
The survey findings showed;
100% of universities acknowledge being prepared for no-deal to some extent – fully or very (52%) or slightly (48%)

93% of universities have encouraged EU staff and students to secure pre-settled and settled status

More than 80% of universities are either 'very' or 'extremely' concerned about the impact no-deal will have on their institution

61% of universities believe either student recruitment (34%) or access to research programmes and funding (27%) would be impacted most by no-deal

Some universities have prepared, or considered preparing, stores of essential supplies
Professor Julia Buckingham, President of Universities UK and Vice-Chancellor of Brunel University London, said: "While the news that universities feel prepared for no-deal in some capacity is reassuring it is clear that the implications of exit under these circumstances remain largely unknown. It is in the government's power to alleviate many of these concerns.
"Despite working tirelessly to offset the potential implications of no-deal, such an outcome could leave an indelible footprint on the higher education landscape for years to come."
Survey results found 90% of universities have communicated with researchers involved in EU-funded projects to explain the steps taken by government to underwrite EU funding, 90% have established which Erasmus+ mobility programmes will be covered by the European Commission and which by the UK government guarantee and 95% have evaluated risks to key supplies and contracts.
But universities are already feeling the potential effects of no-deal. Survey results indicated that 50% of institutions have experienced a change in demand from EU students, more than 55% have experienced a change in the level of collaboration with overseas partners and almost 60% have lost existing or potential staff members to overseas institutions.
Since the June 2016 referendum vote, UUK has worked with its members, UK Government and European partners on future planning and ways in which the potentially damaging consequences of Brexit, in particular no-deal, can be mitigated.
Notes
A total of 75 UK universities responded to the survey. Responding universities detailed where they felt no-deal would have the most significant impact, what pre-emptive actions had already been undertaken, the impact a potential no-deal was already having, what gaps remained in government advice to universities, and whether universities have stockpiled or considered stockpiling essential supplies.