Travel in the USA with a Thouron Award
Last updated on Wednesday 11 Aug 2021 at 3:29pm
​The image depicts filming a short documentary in Yellowstone National Park (above), as part of my course at Penn. By the end of my time in the States, I was doing so in Greenland and Nunavut (Arctic Canada), with members of The Explorers Club. 
As I was finishing my final year of undergrad, I was lucky enough to receive a Thouron Award, a full scholarship to complete my master's at the University of Pennsylvania (Penn, or UPenn for short*). 
What is particularly unique about the Thouron Award is you are given a stipend with which you are actively encouraged to travel. It almost sounds too good to be true and I needed no further encouragement – promptly setting myself the challenge of trying to get to all 50 states in my 2 years living in the US.
I gave myself several criteria:
First, I wanted to visit all the less-visited states, including those which typically get overlooked, even by Americans. I was strongly of the opinion that each state offered something unique – and some of my best experiences ended up being in states like Minnesota, Oklahoma and West Virginia.
Second, and perhaps most importantly, I wanted to do so with minimal flights involved. Americans who can afford to avoid doing so, rarely take long distance public transport – and I believe this is to our detriment, both environmentally and as a society. The train network is limited, so Greyhound and (within the North-East) Megabus, are your best friends. Again, this was a window into an entirely different side of the US, one that we maybe hear about on the news, but are rarely exposed to as tourists.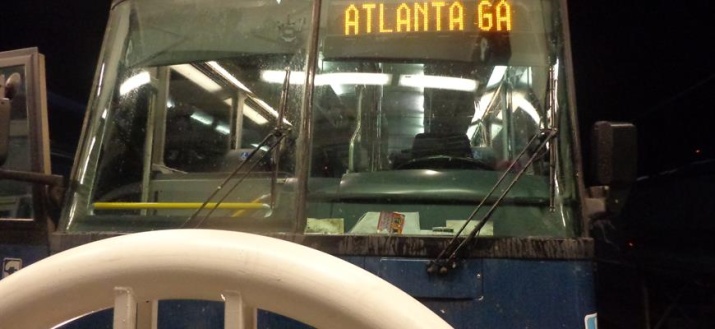 With a wealth of experiences, opportunities, places and people dispersed across a country the size of a small continent, travel across the US during your time as a Thouron Scholar may well also prove beneficial to your studies. In my case, I was studying a 'field-based' science (I was on the Master of Environmental Studies programme, through their concentration in Environmental Biology), so my degree was complimented with a field course to Puerto Rico, fieldwork on the Great Lakes, completing some of my coursework in Alaska and even filming a short documentary in Yellowstone National Park, in Wyoming.
It is also an opportunity to connect with friends and to make new ones – at its heart, this is what the Thouron Award is about. You could spend your time at Penn surrounded by those who are like you  (although admittedly, there are few British students) - but how much richer the experience will be for meeting Americans from all walks of life, across all parts of the US.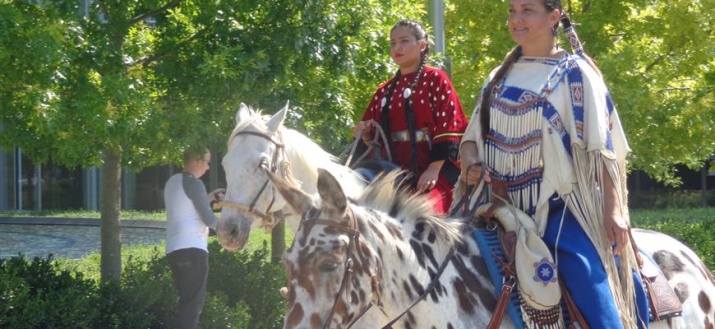 I never did get to all 50 states – my current count stands at 37, including both Hawaii and Alaska – as I ended up faced with a choice of taking a place on an expedition to Greenland and Arctic Canada, another opportunity that was presented due to being in the USA, or completing the remaining states in the Lower 48. I chose the Arctic, but the experience of having visited such a breadth of places across the US during my time at Penn was a vital part of the Thouron experience. Now as a conservation biologist and National Geographic Explorer, I regularly go back to the US, which is an opportunity to continue to tick off those remaining states…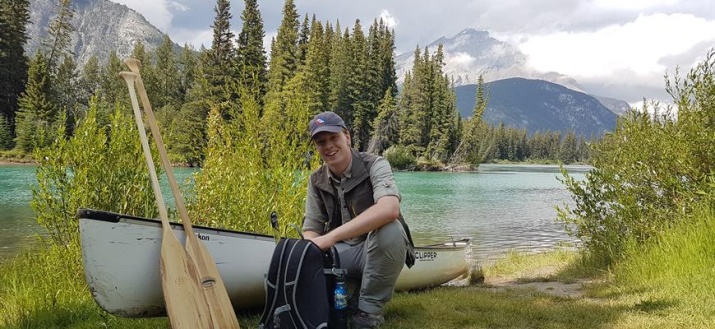 * 'Penn State' by contrast is, in fact, an entirely separate institution, something that I only actually found out once I had arrived in the US
Find out more about the Thouron Award and apply now.
Joshua Powell, 26, has continued to travel – now for work, as a National Geographic Explorer and conservation biologist. After graduating from the University of Pennsylvania, he went on to receive a Churchill Fellowship, before founding the conservation programme Rangers Without Borders. You can find out more at @joshuapowell_official