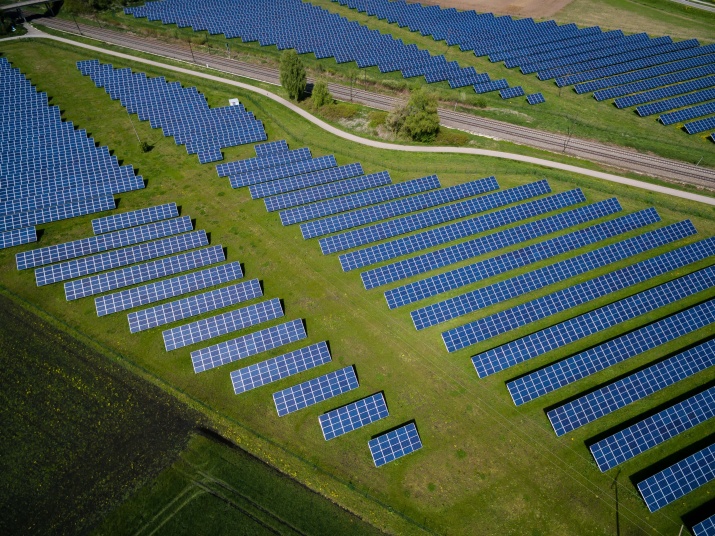 Planned government cuts to Official Development Assistance funding (ODA) will fall heavily on UK universities, severely limiting their ability to combat pressing global challenges despite the government's stated commitment to increase investment in R&D to position the UK as a scientific superpower.
Following the chancellor's decision to drop overseas aid spending from 0.7% to 0.5% of gross national income, UK Research and Innovation (UKRI) has confirmed a reduction in the ODA budget that will lead initially to a £120 million shortfall for 2021–22, meaning deep cuts to funds already committed to cutting-edge research collaborations between UK universities and leading international partners. The scale of the planned reduction will result in the termination of existing and future research projects, damaging the sector's international standing and reducing its capacity to drive economic growth and prosperity in the UK.
Such a move runs contrary to the explicit aims set out by the government in its R&D roadmap and comes at a time when UK university research has been instrumental in the worldwide fight against the Covid-19 pandemic.
Projects previously funded via the Global Challenges Research Fund (GCRF) and Newton Fund – both recipients of ODA money – have seen UK universities take centre stage in efforts to address plastic waste management, develop renewable energy and clean water technology, improve worldwide labour laws, and roll out 5G networks in lower and middle income countries.
In the past year alone, lessons learned from ODA-funded projects have enabled UK universities to support the national effort against Covid-19 through enhanced virus detection technology and online rehab services to help those suffering with the long-term effects of the disease.
Professor Julia Buckingham, President, Universities UK said:
"ODA funding has enabled universities to strengthen their global networks and improve millions of lives across the world, while providing opportunities for UK researchers to advance their careers and generate knock-on benefits for local communities and the wider economy.
"The government's decision to impose a cut of this scale at such a late stage in the financial year will leave many universities facing difficult decisions, reducing their ability to collaborate with international partners and constraining the UK's role in combatting the world's most pressing challenges. This decision runs counter to the government's stated commitment to increase investment in R&D to position the UK as a scientific superpower, and is especially disappointing in light of the enormous contribution universities have made – including through ODA-funded projects – towards supporting the country through the Covid-19 pandemic.
"We now need the UK government to reaffirm its commitment to grow investment in R&D to 2.4% of GDP by 2027. Future support for international research collaboration will be critical to sustaining the UK's position as a science superpower."
 
Notes to editors
Universities UK is the collective voice of 140 universities in England, Scotland, Wales and Northern Ireland. Its mission is to create the conditions for UK universities to be the best in the world; maximising their positive impact locally, nationally and globally. Universities UK acts on behalf of universities, represented by their heads of institution. Visit: www.universitiesuk.ac.uk  

ODA funded programmes such as the Newton Fund and GCRF have only been running since 2014–15 and 2015–16 respectively, but investment is already starting to pay off. Reducing funding for these programmes at this stage would risk wasting existing investment and opportunities just as the networks are being built and outcomes are emerging.

ODA funding has helped drive universities' commitments to meeting the UN's Sustainable Development Goals, by embedding them within institutional research strategies.

While universities are mindful that ODA funding exists primarily to bring benefits to other countries, it also significantly contributes to positioning the UK's higher education sector as a leader in the response to global challenges. Given the prominence of these themes internationally, engaging in these projects helps enhance the reputation of the UK's science base, attracting talent and inward investment which will benefit all parts of the country.

Further information: ODA funding and its impact on UK higher education

Previous/existing ODA-funded projects include:

Research at the University of East Anglia which has influenced evidence-based policy decisions on plastic waste management in Malaysia.

 A Durham University project on 'Decent work regulation in Africa' which has been used by UN International Labour Organisation to shape global policy on effective labour laws.

The University of Leicester: face mask sampling used to detect TB infection in Africa, adapted to detect infections of Covid-19 in the UK.

The University of Strathclyde has worked with industry on water pumps, electric grid solutions and 5G networks.

The University of Liverpool's Antislavery Knowledge Network, a collaboration with the Commonwealth Parliamentary Association, that connects researchers, politicians and policymakers across the Commonwealth to tackle modern slavery.