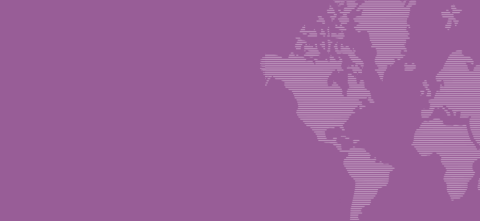 ​Universities are today publishing guidelines to better safeguard themselves against security-related risks that can result from international collaborations. 
New guidance, the first of its kind, published by Universities UK [UUK] will support institutional leaders to better protect themselves, their staff, and students. It will also assist them to protect the values of UK higher education while better understanding and managing risks associated with international partnerships.

International partnerships are a vital part of what makes the UK's higher education sector world-leading – with UK institutions made more diverse and enriched by talent from across the globe. In a world with new and developing threats – including cybersecurity, the theft of intellectual property and data, research collaborations and the security of university campuses – it is important that universities build on work they are already doing and are equipped to mitigate risks so that they are able to work together internationally with confidence.

It is also important that the values of universities are upheld, including the principles of academic freedom, freedom of speech and institutional autonomy. University leaders are encouraged to develop positive reporting processes and build a culture of collective responsibility for upholding them.

The UK government has published ambitious strategies for international education and research, in the form of the International Education Strategy and the UK Research and Development Roadmap. The strategy and the roadmap envisage an increase in activity, both in the volume and value of education exports, and an increase in international research collaborations and partnerships. By managing the risks associated with international expansion, UK universities will play a central role in achieving this goal.

These guidelines, which have been created with input from UK government, have been sent to each of UUK's 139 members and focus on four key areas that UUK believes institutions must address. These are;

Protecting your reputation and values including building resilience to security related issues, conducting sue diligence, promoting the values of UK higher education

Protecting your people though communications and knowledge-sharing as well as those staff and students travelling and working overseas

Protecting your campuses from cybersecurity attacks, and developing estate and visitor policies


Protecting your partnerships including research, intellectual property, and transnational education (TNE) partnerships.

UUK has strongly recommended that each university governing body receives an annual report on how the institution is managing the above risks, as well as how the risks are being mitigated. The guidance will be evaluated next year, with an update on progress published in autumn 2021.

The guidelines have been designed to be "future-proof", so they can be applied to new and emerging threats – as well as ones which are already known to exist.

Professor Sir Peter Gregson, Chief Executive and Vice-Chancellor of Cranfield University and chair of a UUK convened taskforce which drafted the guidance, said: "These guidelines will help universities protect their students and staff and ensure we are able to pursue and develop secure and sustainable partnerships across the world.

"While every university has mechanisms in place to handle the risks associated with these partnerships, the threats posed are growing in number and complexity and our institutions must remain vigilant and continue to develop their own understanding and practices.

"Our universities are a cultural and research superpower because of our international collaborations and they have a leading role to play in the future prosperity and security of the UK. The benefits that overseas staff and students bring to UK campuses are varied and plentiful, and they increase the competitiveness of the research base and enrich the overall experience for everyone. The UK government's International Education Strategy makes clear the value of international students and these guidelines will help assure a future for extended international working, safeguarding the excellence of the sector."

Notes

1.     UUK's guidance 'Managing risks in internationalisation: Security related issues' can be read in full, here
2.     UUK has also published a shorter briefing note alongside the guidance, which is available, here
3.     UUK research found that international students contribute £26 billion to the economy each year.

4.     Universities UK International recently published its International Facts & Figures 2020, including information on TNE partnerships and international research collaboration.
5.      UUK is hosting an online conference 'Security and risk management in higher education: protecting universities from hostile actors' on this topic on 11-12 November.
6.      Universities UK (UUK) is the collective voice of 139 universities in England, Scotland, Wales, and Northern Ireland. Its mission is to create the conditions for UK universities to be the best in the world; maximising their positive impact locally, nationally and globally. Universities UK acts on behalf of universities, represented by their heads of institution. Visit: www.universitiesuk.ac.uk.
7.      Universities UK International (UUKi) represents UK higher education institutions (HEIs) globally and helps them flourish internationally. To do this we actively promote UK HEIs abroad, provide trusted information for and about them, and create new opportunities through our unique ability to act at sector level. We draw on UK university expertise to influence policy in the UK and overseas, delivering information, advice and guidance to facilitate mutually beneficial collaboration between UK HEIs and a broad range of international partners. Visit: www.international.ac.uk.