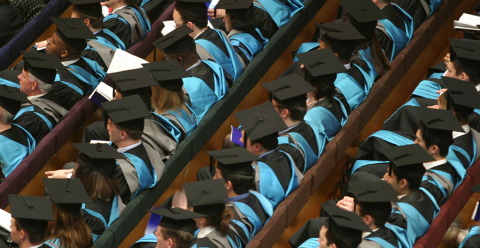 ​Universities UK, working together with Fragomen LLP, has today published new guidance to help ensure employers at businesses across the country have the information they need to employ international graduates.
This guidance helps employers navigate the immigration system and runs through the main considerations for businesses as they think about visas.
Information including check lists, step-by-step flowcharts and frequently asked questions cover the following areas:
Straightforward routes – options available to individuals that are often overlooked
Sponsorship: growing your company and applying for a sponsor licence
Tier 2 work visa categories; applying for and extending Tier 2 visas
Recruitment Scenarios
Right to work checks
Applying for Indefinite Leave to Remain
Students working in the UK
People and Brexit – what you need to know
Vivienne Stern, Director of Universities UK International, said: "The government's recent commitment to a new post-study work visa for international students is excellent news. We also want to remind businesses that they already have access to talented graduates from around the world – they just need to know how best to go about hiring them.
"As well as bringing significant positive social outcomes to the UK and £26 billion in economic contributions, we know that international students hold lifelong links with the UK, with a recent study showing 77% of graduates want to retain business links with us".
Notes 
UUK has responded to the announcement of a new post-study work visa.
Universities UK is the collective voice of 136 universities in England, Scotland, Wales and Northern Ireland. Its mission is to create the conditions for UK universities to be the best in the world; maximising their positive impact locally, nationally and globally. Universities UK acts on behalf of universities, represented by their heads of institution. Visit: www.universitiesuk.ac.uk