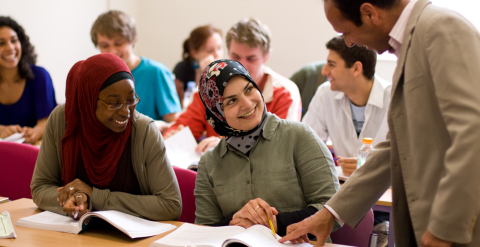 ​
Responding to the government's announcement of a new post-study work visa allowing international students to work in the UK for two years after graduation
Alistair Jarvis, Chief Executive of Universities UK said:
 "This is very positive news. Evidence shows that international students bring significant positive social outcomes to the UK as well as £26 billion in economic contributions, but for too long the lack of post-study work opportunities in the UK has put us at a competitive disadvantage in attracting those students.
"The introduction of a two-year post-study work visa is something Universities UK has long campaigned for and we strongly welcome this policy change, which will put us back where we belong as a first choice study destination. Not only will a wide range of employers now benefit from access to talented graduates from around the world, these students hold lifelong links with the UK with a recent study showing 77% of graduates want to retain business links with us and 88% would return for tourism."