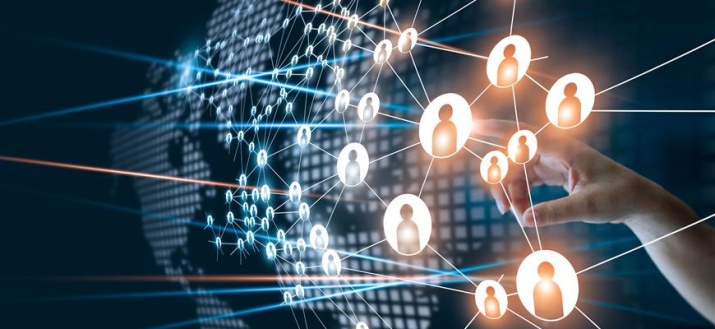 The EU has been a huge source of funding for research carried out at UK universities. 12.8% of awards made under its flagship programme, Horizon 2020, have gone to UK researchers – the second highest proportion of all EU member states. 
This success reflects the high quality of research undertaken by UK institutions and the sector's ongoing commitment to pursuing research to find solutions to complex real-word problems. UK universities will continue to be eligible to participate in Horizon 2020 post-Brexit, but our continued success in research will be at risk unless the government secures full UK membership of its successor programme. 
In my career to date I have been involved in six research projects funded by the EU which have totalled more than €18 million in funding. I have acted as co-ordinator or a member of the co-ordinating team in five of those projects, of which almost €5 million has come directly to UK universities. Recently, UK researchers received €91.6 million from Horizon 2020 to study topics under the heading 'Europe in a changing world - inclusive, innovative and reflective societies'.
Beyond their monetary value, what is particularly attractive about these funding streams is the sharing of knowledge and skills with researchers from different countries, and generating data to test or explore theories in many and differing contexts.
My current work is on the growing prevalence of extremism in society. Our lack of understanding of the complex routes to violent extremism continues to have huge real-world consequences, but traditional 'terrorism studies' approaches have become stagnant. Work to date has sought to identify common tendencies, profiles and pathways of extremists, but in reality, there is no such thing as the prototypical extremist.
As a result, and as part of the ongoing Horizon 2020 project 'Dialogue about Radicalisation and Equality' (DARE), my European colleagues and I are developing a societal approach to understanding extremism. Our work switches the focus to understanding how extremism manifests in real life, and involves extensive and intensive empirical research with young people active in extremist circles. By the end of the project, we hope to have developed a significantly more nuanced and complex understanding of the multiple drivers and situational factors that lead to extremist positions.
But Brexit poses challenges to this work. Research support and project management staff are already being diverted from EU projects to prepare for the transition to the funding arrangements that would come into force in a no-deal scenario, while our partner institutions in Europe are voicing concerns over the implications of Brexit for projects led by UK institutions.
This has implications for the future. Despite UK Research & Innovation's clear guidance on the continued eligibility of UK universities in Horizon 2020, partners engaged in preparations for future funding bids believe that having a UK co-ordinator may be detrimental to their chances of success.
The overall success rate for Horizon 2020 funding is 12%, and with such high competition, EU partners are understandably reluctant to contribute the work required for a competitive bid if they think UK co-ordination will disadvantage the chances of success. While, as a 'third country', the UK may continue to participate in Horizon 2020 projects on a self-funded basis, the reality is that less than 2% of participations come from third countries and the number of projects led by third countries is exceedingly small.
The impact of this on individual researchers' funding prospects is already leading some to relocate to universities in other EU member states, or take up part-time positions abroad so they can continue to access EU funding. This is something I would also consider if the outcome of Brexit is 'third country' status for the UK.
The potential damage to the UK's research capacity, however, is much greater than the loss of individual researchers. Becoming a third country may mean the UK loses the opportunity to shape the international research agenda and drive cutting-edge research. It also means projects would not be based at UK universities, resulting in the loss of management positions, contract research staff, and PhD students at UK institutions. In the long run, this will undermine our research support infrastructure, which maintains all research conducted by UK universities, not only that funded by the EU.
As the successor programme to Horizon 2020 is being drafted, the government must provide a clear commitment to seeking full association to its successor and, failing that, promise to provide funding for UK institutions to participate as a 'third country'. The necessary agreements must be made to allow the UK to participate in EU research programmes in a similar way to other non-EU countries like Norway. This would ensure the future inclusion of the UK in EU-funded research at all levels, and ensure UK researchers can continue playing a leading role in shaping and conducting globally leading research.