Mental health leadership tool
Last updated on Thursday 9 Mar 2023 at 1:42pm
Universities understand that the wellbeing and mental health of our students and staff is a priority. To support them, we have developed a new toolkit for university leaders on how to lead a mentally healthy university. 
Testing of the tool and the early outcomes of use are very positive and we are now offering the tool to a wider group of university leadership teams.
How did we develop the tool?
Our President, Professor Steve West, has been leading on our work on mental health and wellbeing and has made it a central theme of his presidency.
Professor West has been encouraging fellow vice-chancellors to consider their leadership through the lens of mental health and wellbeing. This includes their own mental health as well as that of their staff and students.
We've collaborated with a member group of 12 university vice-chancellors and The Watson Practice to design and create a practical and flexible toolkit for leaders. Our aim is to open up conversations on mental health and wellbeing as a personal and strategic priority for universities.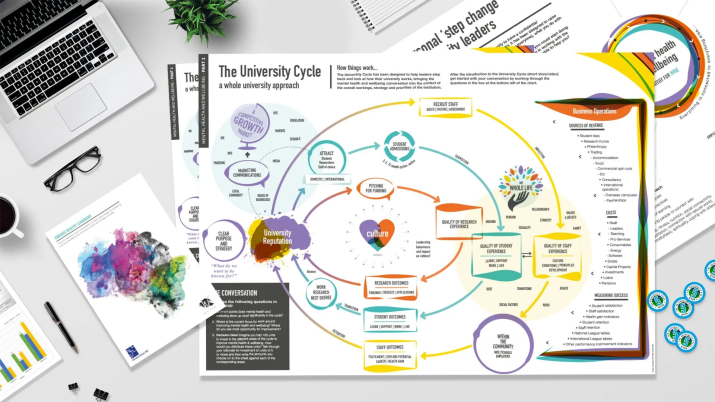 How can leadership teams use the tool?
This is a huge improvement opportunity and one that starts with focusing on leaders themselves. This includes improving their self-awareness and empathy, looking at how they're making the big decisions at their universities and how leadership teams can work better together.
We've built something that is easy to use to open real conversations within leadership teams. It's flexible so can be adapted to each university. There's no prescribed outcome, but the structure can be used as starting points for meaningful conversations.