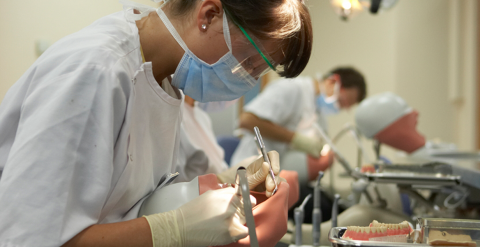 Responding to updated government guidance for universities ahead of students starting the new term, Alistair Jarvis, Chief Executive of Universities UK, said: 
​"The safety of students, staff and the wider community remains the priority for universities and we welcome this additional guidance to support the significant safety measures universities have already introduced and the detailed planning undertaken across the higher education sector. Throughout the coronavirus pandemic universities have followed – at a minimum – official government and public health advice and today's government update provides a framework for universities to operate in a way that meets the needs and circumstances of their communities.
"Universities have been working hard over many months, drawing on expertise from within the sector, external advice, working with government and local partners, and in consultation with student and staff groups, to do everything possible to put in place Covid-secure safety measures for this academic year. While the wider situation with the virus across the country clearly remains uncertain and fast-moving, universities will continue to work closely with national and local health bodies to ensure robust and adaptable measures for the new term and beyond.
"Life across all of society will be different this autumn, with university life no exception, with differences to previous years. However, students can look forward to a high-quality, rewarding and enjoyable experience at university this academic year."
Notes to editors
Universities UK (UUK) is the collective voice of 139 universities in England, Scotland, Wales and Northern Ireland. Its mission is to create the conditions for UK universities to be the best in the world; maximising their positive impact locally, nationally and globally. Universities UK acts on behalf of universities, represented by their heads of institution. Visit: www.universitiesuk.ac.uk.