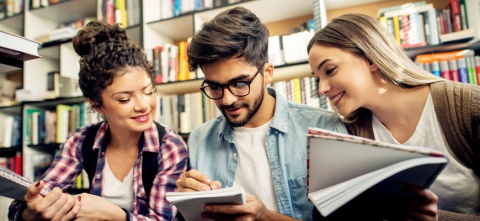 ​An open letter to applicants from UCAS and Universities UK.
Universities UK and UCAS - with the support of the Universities Minister - have issued an open letter to applicants following the update from government of further details on arrangements for students whose exams have been cancelled due to the Covid-19 virus. 
Dear [applicant]
Following the recent Government announcements, we want to reassure you that all organisations involved in the higher education admissions process are working flat out to find a solution that's efficient, fair and in your best interests. We appreciate this is a difficult and uncertain situation for applicants planning to start university in the autumn and we are committed to work together to ensure that your hard work to date will not go to waste and that no-one is unfairly impacted in this process by the Covid-19 virus.
Here's what we know
The UK Government has asked Ofqual (the examinations regulator) to develop a process in England that will provide you a calculated grade for A levels.

To make sure it's a fair reflection of your performance¸ the Government has said your grade will be based on information from your teachers' judgement using:  
previous attainment, including GCSEs and mocks

non-exam assessment (course work)

the grade your teachers believe you would have been awarded should exams have gone ahead
Separate information has been published for Wales and Scotland.
When will you get these grades?
The Government has said its aim is provide these calculated grades before the end of July and there will be an option to sit an exam later if you do not feel your grades reflect your performance. The Government has said this will happen at the earliest reasonable opportunity.

What does that mean for your UCAS application?
We are working with universities and colleges to be flexible in offer making decisions and they are committed to doing all they can to support you in these  unprecedented times. 
 
It's important to remember that places are not decided on grades alone. Information in your personal statement and reference are part of the decision-making process along with your interview, portfolio, audition and any other information that's relevant to your potential to succeed on an undergraduate course.

We expect once grades are available in July, universities and colleges will make decision on students with conditional offers and UCAS will support you through our Confirmation and Clearing process, should you need it.

Our advice to students who have received an unconditional offer is always to think first about whether this is the right institution and course for you before you make any decision.   

At UCAS we will continue to support you through the application process and will continue to keep you up to date as more announcements are made.
A message from the Universities Minister, Michelle Donelan:
"We want to assure students that grades will be equally as valid as those in previous years, and their hard work will be rewarded and fairly recognised. There is no reason for the usual admissions cycle to be disrupted.
 
"I am pleased Universities UK has confirmed institutions will be flexible and do all they can to support students to progress to higher education."

Take care,

Clare Marchant, Chief Executive (UCAS) and Alistair Jarvis, Chief Executive (Universities UK)