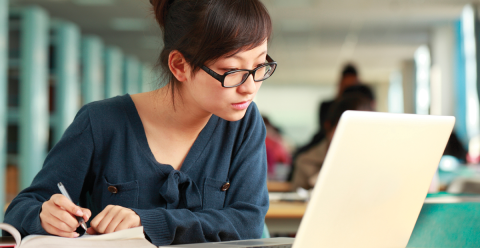 Universities recognise the exceptional circumstances in which students are being taught and assessed and are ensuring that the qualifications students are awarded hold their value and meet the requirements of accrediting bodies so as to enable students to progress smoothly into their chosen profession.
​Universities UK has written an open letter in response to the 7 April letter from the NUS President which has called for a national 'no detriment' approach to exams and assessments.
In her response, UUK President Julia Buckingham stated that central to the approaches being taken by universities both for teaching and assessments is a principle of fairness. UUK is encouraging its members to consider any adjustments they make for students in this light. 
The work of universities is also being strongly guided by regulatory notices from the Office for Students and guidance published by the QAA. These stress that while 'no detriment' and 'safety net' approaches may be appropriate in some instances, the operationalisation of these cannot be at the expense of academic standards.