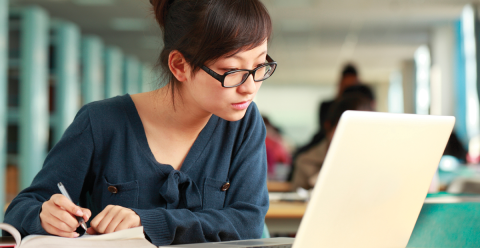 ​The onset of Covid-19 has shaken all our worlds. Yet at the University of Warwick, we have been able to withstand many of the challenges it brought to the welfare of our community, due in part to our new Wellbeing Strategy.
Work on the Strategy began last November, with the intention to reposition wellbeing as essential, central and accessible to all. A key principle behind the strategy was to promote a 'whole university approach', as set out in the newly re-launched Universities UK Stepchange Framework for mentally healthy universities.
Adopting a 'whole university approach' is no easy task and we extensively consulted colleagues from across the university, who committed their time and expertise to consider a comprehensive range of issues. Contributors included colleagues from academic departments and professional services teams, as well as the student union to ensure student voices were clearly heard too.
Preparing for lockdown
Fortunately, staff and student groups had already begun taking forward some of the strategy's action plans before the Covid-19 outbreak, including the establishment of a local mental health services partnership group and the development an evidence-based mental health awareness training session for staff. We had also begun seeking ways to embed wellbeing in the curriculum.
Last year, we created the Wellbeing Pedagogies learning circle, a space for students and staff to develop co-created ideas to promote the embedding of wellbeing in teaching, learning and academic processes. Several pedagogic initiatives were developed, including a series of Masterclasses examining the impact of different learning environments on student and staff wellbeing. One of these workshops looks exclusively at wellbeing and distance learning, which proved invaluable when lockdown was enforced.
Reflecting on our performance
Now, as restrictions ease, it is clear that having the framework of our Wellbeing Strategy in place allowed us to respond to the pandemic with agility and speed.
All relevant staff at the university made it a priority to ensure student support was available and accessible remotely. We transferred all wellbeing consultations and therapeutic interventions to virtual platforms promptly. We also developed a new and wide-ranging Covid-specific programme of wellbeing for staff, including live webinars on managing anticipatory grief, masterclasses to empower staff in the face of adversity, sessions on resilience for managers, and regular sessions on mindfulness through movement.
We have always been keen our strategy is 'owned' by the whole university and it has been amazing to see this ownership played out – from student bloggers offering regular student support (including advice on overcoming and coping with lockdown loneliness and tips on staying sane during exam revision) to Warwick Sport holding daily virtual exercise classes to keep everyone moving.
Looking back, it is clear that the co-production of the strategy, both in design and implementation, was key to this success, and our commitment to debating, challenging and fine-tuning ideas helped us produce a document that is now shared and owned by students and staff alike.
Looking ahead
Our next step is to use our in-house research expertise to shape our wellbeing responses going forwards. We are already reaching out to students to understand the impact of Covid-19 on their lives, and we aim to use the findings of this study to inform our support planning as we resume some form of normality.
We are also developing an online 'Wellbeing Pedagogies Library', containing over 50 different pedagogic practices to help staff create a 'wellbeing-positive' teaching and learning experience. This repository, comprising staff strategies and students' stories, will help us explore interdependencies between student and staff wellbeing, including the positive impact that staff emotional intelligence can have on students' satisfaction.
We all know our strategy helped us lead our whole university through the pandemic with confidence. We are still learning and have plenty yet to do, but by publishing the strategy online and sharing our experiences in this blog, we hope to inspire others and help the sector navigate the post-Covid recovery phase together – a phase that looks set to be longer, tougher and potentially life-changing for students and staff right across the country.
Dr Hannah Friend is Director of Wellbeing and Safeguarding and has previously worked in Mental Health Services as a Consultant Psychologist, while Dr Diana Beech is Head of Government Affairs and was previously Policy Adviser to the last three Ministers of State for Universities, Science, Research and Innovation.