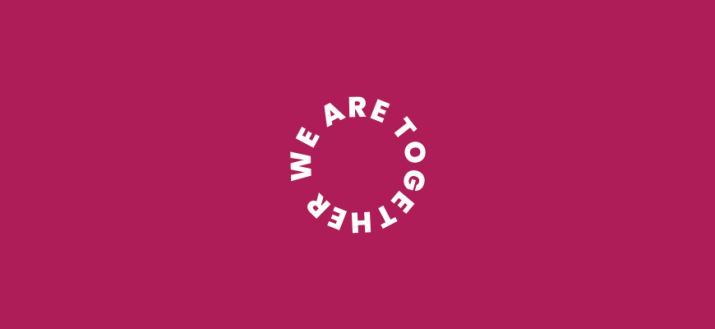 Over the past year, staff and students at UK universities have played a vital role in fighting Covid-19 through research and supporting their local communities. Here, three students from across the UK share their stories.  
Nermin Al Sharman, Queen's University Belfast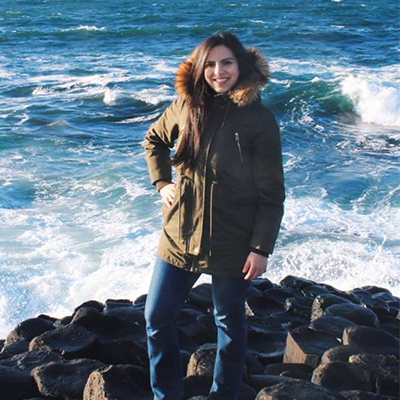 I have always been passionate about volunteering and it has always been a part of my life.  
During my time in Northern Ireland and at Queen's University Belfast, I made sure to volunteer and get involved as much as possible. It gave me a sense of fulfilment and self-satisfaction knowing that I am making a difference as little as it might be, it still counts.  
 
Unfortunately, most volunteering opportunities were cancelled due to Covid-19 and I was no longer able to volunteer. As a PhD student in interpreting, there was little I could do, especially at the beginning of the pandemic, and it made me feel helpless.  
 
Thus, I decided to search for online volunteering opportunities when one day the Building Communities Resource Centre (BCRC) contacted me to see if I would be interested in providing interpreting support as part of their ethnic minority support project, which mainly involved interpreting during English classes and even delivering classes on some occasions.  
 
I consider myself very fortunate that the BCRC contacted me on that day to offer me this opportunity. I was no longer this person who was stuck at home feeling helpless when help was most needed. I became yet again that person who once made a promise to always help people, and honestly, it felt good. 
Natalie Charlotte Robson, Newcastle University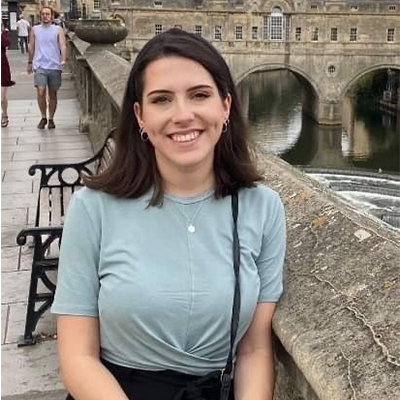 I'm one of the leads for the youth homework club that has recently just started at North East Solidarity and Teaching (N.E.S.T). The homework club is incredibly useful for both children and volunteers, especially during lockdown, as it gives a sense of community, allows them to meet new people and helps progress the children's education at the same time.  

I only started volunteering with N.E.S.T during the lockdown but the project that I'm involved in is incredibly important to me.  I'm able to give back and help other people while being completely supported by the amazing leadership team and the hundreds of other volunteers who are making a real difference.  
 
N.E.S.T has adapted fantastically to the current situation by moving all of their sessions online and continuing to expand their outreach to help as many people as possible. There is something for everyone at N.E.S.T, no matter where your skills, talents or interests lie, and it is definitely a place I'm proud and excited to volunteer for.
Nkosi Yearwood, Cardiff University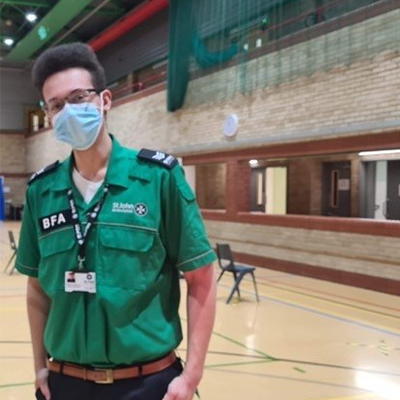 I'm the kind of person who likes to get involved. As a lot of my friends will testify to, I'm often doing more things than hours in the day! But it's all about feeling like I've done my bit.  
 
During the pandemic, it's felt as though life has been put on hold for a lot of people. For others, it's devastated their day-to-day. Being a first-aider with St John Ambulance Cymru has really made me feel like I can make a difference and do something when we're all stuck at home! 
 
The news of the vaccine lifted everyone's spirits, and started a lot of people going into organisation overdrive, trying to work out the best way to distribute millions of doses to the population. I'm lucky to be a part of St John Ambulance Cymru and when the emails started flying, I couldn't resist getting involved.  
 
It's a strange sensation when volunteering as a first-aider, to be mindful that the only time you'll be needed is if something goes wrong. At the vaccination centres however, there are people far more qualified and experienced than myself to deal with any clinical challenges, which means often I get to simply talk to the public and make sure they're doing well post-jab.  
 
It's a job I love; I'm known for being quite a chatterbox if given the chance! It's meant that I can really get to know people, and then the hours just fly by. From delivery people to shop assistants (and all the other truly essential workers that don't make the headlines), everyone has a story to tell of how they've spent the last year.  
 
In addition, the vaccination workforce of clinicians, medics, students, first-aiders, community support workers, dental assistants and (incredibly) RAF musicians just to name a few, all have their reasons for coming and helping in one of the biggest public health drives in history. 
 
It's incredible and humbling to talk to people and get to know this hidden world of fantastic humans who are working together.