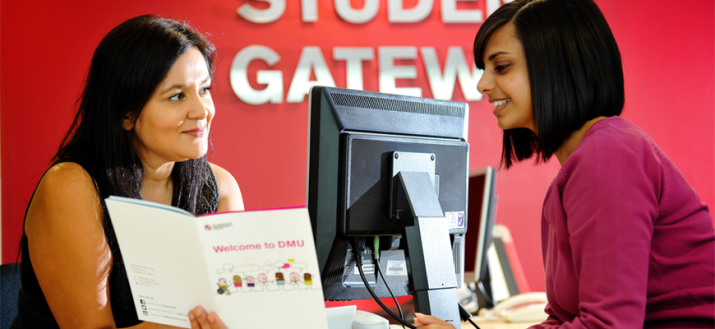 ​This article first appeared in the Daily Telegraph, 20 August 2020.  'Unprecedented'. A word probably used more over the last few months than in several decades. But the events of the last ten days have indeed been unprecedented for prospective university students, their parents, and universities themselves.
At the top of the sympathy list after a rollercoaster few days are of course students. After already losing their final days at school, missing out on those landmark moments generations have enjoyed, and being cooped up under lockdown, the confusion and uncertainty has been deeply unfair. Students whose initial grading may not have meant their first choice of university will now be relieved and this is great news for them individually, and at a wider level to ensure there is no unfair disadvantage or inequality in the system.
But the way these changes came about, so late in the admissions process, has put universities in a difficult position. We have been preparing and planning in the light of an agreed policy which limited the number of students any university could take. With number controls abandoned and thousands of additional students now qualified to enrol at their first-choice institution, these plans will need to be completely reworked.
Staffing numbers must be considered, while from accommodation to the availability of teaching rooms and lab benches, work placements, and mental health support, facilities will be under immense pressure. The list is long – and it will be challenging for institutions to protect the overall experience of each student. And that is without the added pressure on space posed by the very important social distancing measures universities have meticulously put in place in-line with official guidance to deliver a safe Covid-19 environment.
Universities are committed to being as flexible as possible
But last week's late policy change will also cause a ripple effect across higher education creating a huge problem for many universities in terms of their own position and finances.
These are very good universities with fine reputations and currently secure financial positions. They produce excellent graduates, but have slightly lower entry requirements. Usually they would expect to welcome large number of students through clearing but the late movement of students between institutions as a result of this policy change risks making their financial positions far less secure.
This is piling further pressure on in what was already a very difficult year in the shadow of Covid-19 and its likely impact on international student recruitment.
In a fast-changing environment, the scale of this problem remains uncertain, but it's fair to presume a significant drop in international student income lies ahead. International students bring billions into higher education; much of which supports research spending. The government rightly recognised this in its recent research funding support package. But more widely, it has been estimated that the total economic benefit of a typical UK international student is close to £100,000 per student – with an overall benefit of £23 billion in 2015–16.
The two factors are now coming together in a perfect storm which could have a catastrophic impact on some very excellent universities.
These are universities making huge contributions to this country and economy. Whether through their critical research, as the largest employer in their town or city, or as the cornerstone of their communities. They address regional and national skills gaps, support disadvantaged students and produce the graduates who will be vital to the UK's economic recovery after Covid-19 in major growing industries like digital, biosciences, green technology and in the healthcare professions.
As things stand, rather than play this important role in supporting us all, these universities are staring down the barrel of difficult decisions to reduce their important work. All because of a one-year admissions debacle which could have been avoided – but thankfully can still be addressed.
Government must intervene to protect the vital role of these institutions. Financial support will also be needed to ensure those losing students can maintain capacity for next year – particularly important as we see an uplift in the 18-19 year-old population and in light of increased deferrals.
Higher education is doing everything it can to support students, research and the Covid recovery. We now call on government to do its part and intervene to protect the vital role of these institutions and give them the support to overcome a crisis outside of their making.