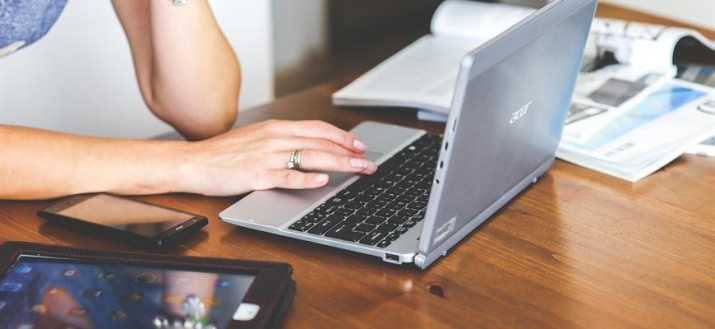 Of the many challenges society has faced as a result of the Covid-19 pandemic, the lack of access to usual services has perhaps been the most acute. As people have adapted to life without face-to-face interactions, it has become apparent just how much we rely on them for practical and emotional reasons, and how much of a barrier a lack of access to things we ordinarily take for granted can be.
These barriers, universal during the pandemic, have long been commonplace for people living with disabilities. Campaigners have been asking for the adjustments now made – including the transfer of services online – for many years.
In the higher education sector, progress in this area has been slow and patchy.

In 2016 changes to the Disabled Students Allowance underlined the responsibilities of universities under the Equalities Act 2010, to embrace the social model of disability by removing barriers through inclusive practice, wherever possible. But since then, many university lecturers have been reluctant to embrace key enablers that level the playing field for disabled learners, such as lecture capture. In the main, the medical model, linked to disclosure of disability and medical evidence for reasonable adjustments, has prevailed.
But things are now changing. The change in culture and ways of working brought about by the pandemic has been revolutionary, and we are now hearing heartening tales about improvements in accessibility and inclusion for disabled students in places of learning. 
Lecturers that had hitherto been firmly against recording lectures, setting inclusive assessments, or using online tools are now embracing them due to the lockdown, and many disabled students are benefitting as a result.
Lockdown has undoubtedly been challenging for disabled staff and students. People often thrive on routine and maintaining social activities or hobbies. Switching to online learning and staying indoors has changed these routines completely. Many disabled students have reported difficulties with focus since under normal circumstances they would work predominantly in the library. Social distancing regulations have resulted in students not always being in a suitable place to work.
There are however some significant advantages. Some students appreciate not having to face their anxiety and go out into the world every day. Inclusive assessments that have been untimed and carried out from home have reduced the high levels of stress related support requests that wellbeing teams tend to expect during exam season. 
Benefits of studying from home
For students living with physical impairments and long-term health conditions, the benefits of studying from home and avoiding the exhausting experience of accessing face-to-face learning has left them with more energy to apply to their studies.
But many disabled students remain concerned about how they will manage when they eventually return to university. We should acknowledge that many people will have as much of a struggle coming back out of lockdown as they did in adapting to its constraints in the first place. This may relate to disability, caring responsibilities, travel costs and more. For this reason, it makes sense to maintain new methods of delivery as we reinstate face-to-face learning to improve choice and outcomes for all.
Universal Design for Learning principles state that if you just provide content in one way, only the students who can obtain access to it in that way can benefit. We are now equipped with a range of methods of delivery that can meet the diverse and fluctuating requirements of the student body.
It is therefore positive to see university staff collaborating in supportive peer networks to prepare for the new term, and using free tools like the Lexdis Accessibility Toolkit and McNaught and AbilityNet's HE and FE maturity model to benchmark how far they have come, and create an accessibility roadmap for the future. 
A silver lining that we all need to focus on from this crisis is to make the positive changes 'stick' and remain valid as we transition into 'new normal'. If universities provide these reassurances now, disabled students can confidently choose to study in 2020–21 in the knowledge that their needs will be supported, during the pandemic and beyond. 
Amy Low, Service Delivery Director, AbilityNet