These are past events
They are unavailable to book
Overview
The event has now sold out, we are operating a waiting list system. Please note, this is a UUKi members-only event. Not sure if you're a member? Check the list on our webpage.  
Join UUKi and Navitas in person in London on 6 December.
The UK is a world leader in transnational education with 162 UK universities delivering some form of TNE in 2020-21. At a time where there are many questions around sustainability and scalability, how can you make TNE work for your institution? 
This year's event will focus on the various aspects institutions need to consider to make TNE successful for them, as well as what happens when things don't quite go to plan. As TNE operations grow ever more complex, how can we support an integrated approach to TNE that is sustainable and that aligns with your organisation's mission?  
This event will include a deep dive into the findings from The scale of UK higher education transnational education 2020-21 report, analysing where, at what level, and through what type of provision TNE students studied during the 2020−21 academic year. 
This one-day event includes plenary sessions and workshops, followed by a drinks reception.  
This conference is open to UUKi members only.  
This event is currently at capacity. Please add your name to the waiting list and we'll be in touch with you if a place becomes available.
Speakers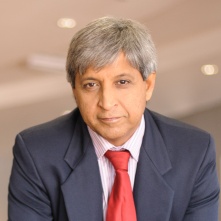 Professor Adam Habib
SOAS University of London
Professor Adam Habib is an academic, activist, and public intellectual. He is Director of SOAS University of London and previously VC and Principal of University of the Witwatersrand (Wits) in South Africa. He holds qualifications in Political Science from the University of Natal, Wits and the City University of New York.
Professor Habib is a co-founder of the African Research Universities Alliance, an affiliation of research-intensive universities on the continent. He has published numerous edited books and journal articles over the last three decades in the thematic areas of democratisation and its consolidation in South Africa, philanthropy, inequality, institutional reform, and South Africa's role in Africa and beyond.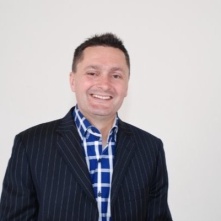 Professor Andrew Atherton
Global Director Trans-National Education
Navitas
Andrew Atherton is responsible for the development of offshore managed campuses in partnership with universities. Andrew has worked in higher education at leadership levels for since the mid-2000s as Vice-Chancellor, Deputy Vice-Chancellor and Pro Vice-Chancellor at UK universities. He led on the development of campuses in China and Germany while at Lancaster University, and has over 25 years' experience in Higher Education.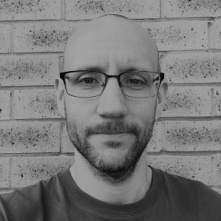 Jamie Arrowsmith
Universities UK International
Jamie Arrowsmith has recently been appointed Director of UUKi. He joined Universities UK in 2010, working as policy lead for research and innovation before becoming Assistant Director for Policy & Global Engagement at UUKi in 2017. Jamie has a first-class degree and MA in History from the University of Manchester, and an MRes from Manchester Metropolitan University.  Prior to joining UUK, he was a researcher at the MMU Education & Social Research Institute.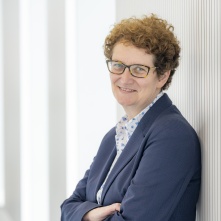 Professor Jane Falkingham, OBE, FAcSS, FRSA
Vice-President (International and Engagement)
The University of Southampton
Jane Falkingham is Professor of Demography & International Social Policy and Vice President (International & Engagement) at the University of Southampton. She is also the Director of the ESRC Centre for Population Change, whose remit is to 'improve understanding of the drivers and consequences of population change both nationally and globally'. She has published more than 200 books, journal articles and book chapters, and supervised 30 PhD students to successful completion.
Jane was President of the European Association for Population Studies (2018-2020) and is currently Chair of the European Population Information Centre, Population Europe. Jane was elected as a Fellow of the UK Academy of Social Sciences in 2011. In 2015 she was awarded an OBE for her services to Social Sciences.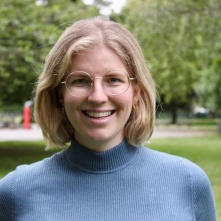 Joana Westphal
Head of Transnational Education
Universities UK International
Joana Westphal has recently taken up the role of Head of Transnational Education (TNE) at Universities UK International (UUKi). She works in UUKi's Policy and Engagement Team leading the TNE programme to support universities in building sustainable, scalable partnerships across the globe. Joana has worked in international higher education across different areas, including recruitment, research and TNE, with a particular focus on the Middle East and North Africa. She has an undergraduate degree in International Relations and Arabic and a master's in Sociology.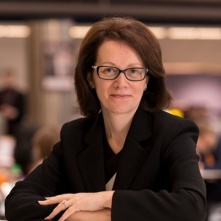 Professor Judith Lamie
Swansea University
Professor Judith Lamie is Pro Vice-Chancellor International at Swansea University. Prior to joining Swansea, Professor Lamie worked as a higher education consultant and holds a wealth of experience in various strategic and internationally focused senior roles within several institutions. Alongside her positions in higher education, Professor Lamie has published and presented widely in the fields of applied linguistics, change management and transnational education. 
Professor Lamie's latest book, 'The Evolution of Transnational Education: Pathways, Globalisation and Emerging Trends', was published in January 2022 by Taylor and Francis. The book examines issues of positionality, value and relevance, and explores where transnational higher education is headed and what form it may take.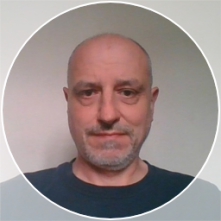 Kevin Van-Cauter
Senior Higher Education Adviser Internationalisation
British Council
Kevin is Principal Consultant Higher Education at the British Council, where he leads the British Council's work in the areas of Transnational Education (TNE) and higher education partnerships. He has advised on and developed HE strategies for the British Council in over 30 countries. 
For two decades Kevin has been regularly asked to author articles on UK TNE and student mobility and has presented at conferences on the subject all over the world.  His  research projects include the Impact of Transnational Education on Host countries (2014), Transnational Education Data collection systems: Awareness, Analysis and Action (2015)  TNE: A classification framework and data collection guidelines  (2017),  a review TNE/IPPM in 6 countries in sub- Saharan Africa (2019) and the Value of Transnational education, beyond the economic (2022) 
Kevin holds a BA and Masters in Public Administration from the Open University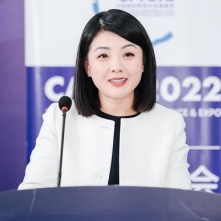 Leina Shi
British Council China
Leina is the Director Education for the British Council, China. Leina leads the development and implementation of UK-China Education portfolio across complex partnerships, programmes, and contracts across mixed funding streams and business models across China and East Asia. 
Leina has extensive experience in international higher education, strategy development and transnational education project development and management experience with a strong track record of full execution of large and complex projects and programmes globally. An experienced leader in the UK higher education, Leina has held senior roles as the institutional lead on developing, communicating, and implementing universities' International Strategy. Prior to this, Leina spent a decade leading international student recruitment marketing and global project management.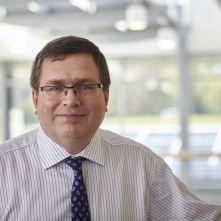 Professor Richard A. Williams
Principal and Vice Chancellor
Heriot-Watt University
Richard Williams has been Principal & Vice-Chancellor of Heriot-Watt University since August 2015 and has held senior posts at the Universities of Leeds, Birmingham & Exeter. Heriot-Watt University was founded in 1821 and is a multinational university operating from six locations in three countries (Scotland, UAE and Malaysia). Over 70% are non-UK international students and 40% undertaking work- or home- based learning.  It specialises in science, engineering and business with a strong research base. It is highly distinctive in operating a unitary integrated system (rather than a hub/spoke branch campus model) and offering students unprecedented opportunities to study at multiple locations.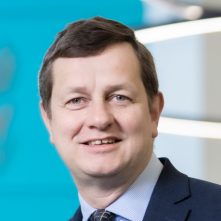 Professor Richard Wells
Pro-Vice-Chancellor (International)
Coventry University
Richard is Pro-Vice-Chancellor (International), having joined Coventry University in January 2022. He coordinates the international activity of the university including its extensive network of TNE activities and its network of Global Hubs. Before joining Coventry, he held several roles at the University of Aberdeen including Vice-Principal (International) and Dean for transnational education.
Richard has extensive experience in developing international links, having established offshore campuses in Qatar and China.  He has also established major collaborations elsewhere including in Australia and South-East Asia. He has advised on projects in Europe, China and Africa and is also a scientific advisor to the European Union.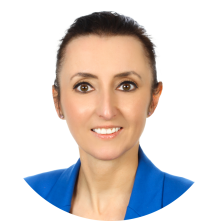 Dr. Suzanna Tomassi
Higher Education Specialist
Department for International Trade
Dr Suzanna Tomassi has joined DIT as the HE specialist working in the education team. Suzanna supports the delivery of the International Education Strategy ambitions to increase education exports, and to increase the numbers of international HE students studying in the UK. Liaising with UK and overseas governments to promote the UK HE sector in trade talks, she also identifies opportunities for UK HE providers in developing transnational education, including online and distance education. With over 20 years experience in HE, she spent the last 17 years in business development, working with academic partners in the UK and abroad, organising and managing collaborative provision, global experiences and online international learning. Suzanna previously worked in senior roles at four different UK universities, including the top UK TNE players. Studying abroad as a student triggered Suzanna's life-long passion about the HE sector. With two Masters Degrees, she is senior fellow of Advanced HE. She completed an MBA in HE Management while her PhD focused on HE and regional development.
Suzanna has frequently presented on the subject of internationalisation and partnerships in the UK and abroad. She has also published on HE, including a chapter on "Educating for the Cooperative Society: the Role of Industry in Building Human and Social Capital" that was included in The Oxford Handbook of Higher Education Systems and University Management (Oxford University Press).
Who should attend?
This conference is open to all with an interest in this topic who work at a UUKi member organisation, however will be particularly useful for staff who have responsibility for or play a part in delivering transnational education. Relevant job titles include:  
Pro-Vice-Chancellor (International)   
Director of Global/International Partnerships  
Director of International Development  
Head of Transnational Education  
Head of International Partnerships  
Head of International Business Development  
International Partnerships Officer/Manager  
Group discount
We are offering a group discount for delegates attending from one institution. 
Price for 2 tickets bought by one institution: £333.00 (£166.50 per ticket)
Price for 3 tickets: £471.75 (£157.25 per ticket)
Price for 4 tickets: £592.00 (£148 per ticket)
To receive this discount, please send details (full name, job title, organisation and email address) of each delegate to events@international.ac.uk and we will provide you with the discount code to input on the booking page.
Please note that this is a UUKi members-only event.