These are past events
They are unavailable to book
Overview
As we move towards a post-pandemic world, and into a new phase of the government's domestic agenda, join us to discuss current and forthcoming political priorities for the sector, and how to successfully make the case for policies that will allow universities to fulfil their potential as positive drivers of change throughout the country.
We are delighted to be welcoming Rachel Sylvester, Political Columnist, The Times to open the conference with a keynote speech on the political environment for higher education.
Key experts will cover the latest political developments around the Post-18 Funding Review, the Levelling Up Agenda, the Freedom of Speech Bill, academic freedom and more. We'll also be running practical workshop sessions focusing on how to engage with political parties and work with parliamentary select committees
At a time in which important decisions are being made about the future funding and regulation of higher education, this conference will give you insight into the broader domestic and international political drivers that will influence government thinking.
This conference will be held in-person at Woburn House, Tavistock Square, London. If you are unable to join us in-person, there will also be an opportunity to purchase access to a live-stream of the plenary sessions.
Speakers include:
Justine Greening, Former Secretary of State for Education
Ed Dorrell, Director of Education, Public First
Aveek Bhattacharya, Chief Economist, Social Market Foundation
Gideon Skinner, Head of Politics, Public Affairs, UK, Ipsos Mori
Martin Webb, External Engagement Manager, Sheffield Hallam University
Testimonials from last year's conference:
"It was great to hear the analysis and views from different perspectives, and to understand the government's position, universities' role in policy development and the current trends in HE."
"The conference provided insight into the big political picture issues that I can take away to support my work."
"Hearing the views and experiences of others in policy advisor roles in the sector helped to confirm my understanding of what the key concerns and upcoming issues are."
---------------------------------------------------------------------------------------------------------
If you have any questions about this or any other of our events, please contact us at events@universitiesuk.ac.uk or 07500 441505.
We allow delegates to cancel their bookings up to one month before the event and receive a refund. If this applies to you, please contact us at the email or phone number above.
If you want to stay up to date with our events, news and publications, you can sign up for our newsletters here. 
Speakers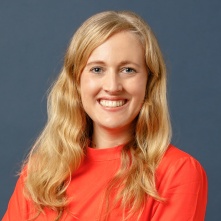 Nicola Archer
Savanta ComRes
Nicola is an evidence-led advisor to government departments, charities, think tanks and other organisations, both in Westminster and internationally. She draws on advanced research methods to inform decisions within communications, reputation and public policy. She's worked in the higher education sector for a number of years, including work for Universities UK, UCAS, and NUS, as well as for individual universities, institutes and academics.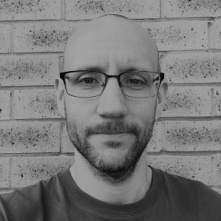 Jamie Arrowsmith
Assistant Director, Policy and Global and Engagement
Universities UK International
Jamie leads the UUKi policy team, which brings together regional insights with expertise in policy development and influencing to create new opportunities for our universities to work internationally.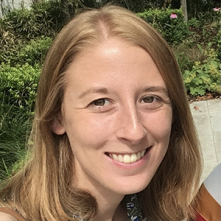 Sarah Bevan
Universities UK
Sarah works as a Policy Researcher, carrying out research and policy analysis/development relating to the areas of harassment, anti-racism, freedom of speech, and immigration. She has researched and written a number of UUK reports and briefing documents for on these topics.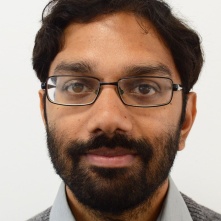 Dr Aveek Bhattacharya
Social Market Foundation
Dr Aveek Bhattacharya is Chief Economist at the Social Market Foundation. Prior to that, he was Senior Policy Analyst at the Institute of Alcohol Studies, researching and advocating for policies to reduce alcohol-related harm. He has also previously worked in corporate strategy consulting.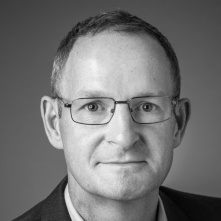 Dr Gavan Conlon
London Economics
Dr Gavan Conlon is a Partner at London Economics and a specialist in education and labour market economics. In the higher education arena, he has delivered research projects to central government departments, non-departmental public bodies, university mission groups, individual higher education institutions, unions and representative bodies, charities, think-tanks, regulators and private sector clients. Over the last decade, he has written extensively on the costs associated with alternative higher education fees and funding regimes; the impact of Brexit on HE enrolment; the costs and benefits associated with international students; and most recently, the impact of the pandemic on student enrolments and university finances.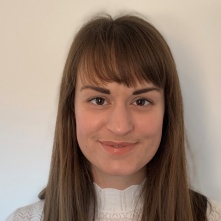 Dr Amy Creese
House of Lords Defence and International Relations Committee
Dr Amy Creese is the Clerk to the House of Lords International Relations and Defence Committee, where she manages the Committee's inquiries and oversees engagement with external experts. Previously she was the Policy Analyst (science specialist) for the House of Lords Science and Technology Committee and a Fellow at the Parliamentary Office of Science and Technology. She holds a PhD in climate science from the University of Oxford.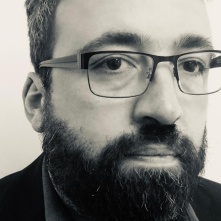 Ed Dorrell
Public First
Before taking up this role as Director of Public First, Ed was one of the most experienced and respected education journalists in Britain. He was Deputy Editor of the Times Educational Supplement (TES) for seven years and before that he was News Editor for five years. He leads on strategic communications and qualitative research for Public First's education practice while also running a number of levelling up projects. He also writes columns for the Independent.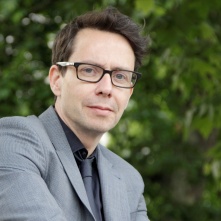 Professor Bobby Duffy
Professor of Public Policy and Director, Policy Institute
King's College London
Bobby Duffy is Professor of Public Policy and Director of the Policy Institute. He has worked across most public policy areas in his career of nearly 30 years in policy research and evaluation, including being seconded to the Prime Minister's Strategy Unit. Bobby is Chair of the Campaign for Social Science, and is on the Executive Committee of the Academy of Social Sciences. He chairs the CLOSER Advisory Committee, and is a trustee of British Future and the Centre for Transforming Access and Student Outcomes in Higher Education. His first book, The Perils of Perception – why we're wrong about nearly everything, was published by Atlantic books in several countries, drawing on a set of global studies on how people misperceive key social realities.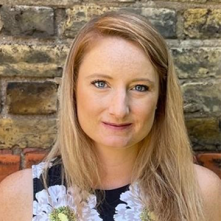 Harriet Glyn-Jones
Political Affairs Manager
Universities UK
Harriet leads on UUK's day-to-day parliamentary work, engaging with Ministers, Advisors, MPs and Peers on priority issues, and running the APPG for Universities. She has worked in and around public affairs for eight years, spending several years at a political communications company before joining UUK in 2017.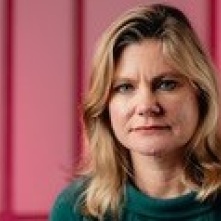 Rt Hon Justine Greening
Former Secretary of State for Education and Co-founder
Social Mobility Pledge
A long-time campaigner for equality of opportunity, Rt Hon Justine Greening is the founder of the Social Mobility Pledge campaign and the Levelling Up Goals architecture, through which she is working with leaders across the private and public sectors, including universities to develop levelling up strategies that deliver change on the ground for communities. Between 2010 and 2018, Justine served as a UK Cabinet Minister for nearly 8 years, as Secretary of State for Education, International Development and Transport and prior to that as Economic Secretary to the Treasury.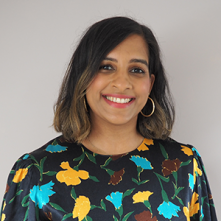 Karmjit Kaur
Assistant Director, Political Affairs
Universities UK
Karmjit leads the political affairs team at UUK, managing relationships with ministers, advisers and other political stakeholders, and influencing parliamentarians and key policymakers. She has 15 years' experience in public affairs, political campaigning and influencing, and communications.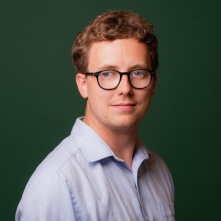 Joe Moore
Associate Director and former political adviser to Kate Green and Angela Rayner MPs
Hanbury Strategy
Joe is an Associate Director in Hanbury Strategy's public affairs team, leading on policy development for clients across a range of sectors. Prior to joining Hanbury, Joe was a political adviser to Shadow Education Secretaries Angela Rayner and Kate Green, contributing to Labour's policy development in all areas of education, including the 2017 and 2019 manifestos. Before joining Angela Rayner's team Joe worked for Marvin Rees during his successful campaign to be elected Mayor of Bristol. Joe graduated from the University of York with first-class honours in law before gaining a graduate diploma in quantitative economics from Birkbeck, University of London.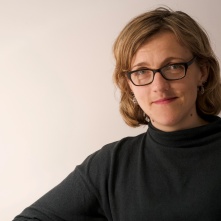 Dr Catherine Owen
Senior Lecturer in International Relations
University of Exeter
Dr Catherine Owen is Senior Lecturer in International Relations at the University of Exeter. Previously she was British Academy Postdoctoral Fellow also at Exeter. Her research interests include the domestic and international dynamics of authoritarian governance.  Prior to her appointments at Exeter, Catherine lectured in the Department of History and Civilization at Shaanxi Normal University, Xi'an, China. Catherine has held Visiting Fellowships at the European University at St Petersburg, Fudan University Shanghai, the Russian Academy of National Economy and Public Administration St Petersburg, and the Aleksanteri Institute, University of Helsinki. Her latest research is published in the Journal of Chinese Governance, the European Journal of International Relations, and the China Quarterly.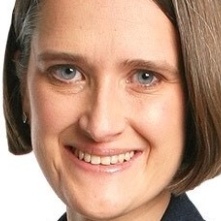 Rachel Sylvester
The Times
Rachel Sylvester is a political columnist at The Times and chair of The Times Education Commission. She started writing about politics in 1996 and was a lobby correspondent on The Daily Telegraph before becoming political editor of The Independent on Sunday. She joined The Times in 2008 and also presents the Times Radio podcast Past Imperfect with Alice Thomson. They have a new book out based on their interviews called What I Wish I'd Known When I Was Young.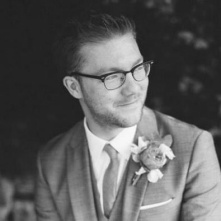 Martin Webb
External Engagement Manager
Sheffield Hallam University
Martin heads up the team responsible for Sheffield Hallam University's regional and national stakeholder engagement and related communications, including Ministers, MPs, local authorities, and the South Yorkshire Mayoral Combined Authority. Having worked in communications across a range of sectors since 2007, Martin took up the Public Affairs role at Sheffield Hallam in 2018. He has since worked on a number of award-winning regional and national campaigns to promote the university's priorities, with a major focus on regional impact through Hallam's Civic University Agreement and its national leadership of the Civic University Network.
Who should attend?
This event is essential for anyone working in policy, public affairs and external stakeholder management in universities. Relevant job titles include:
Director/Head of Public Affairs
Director/Head of Communications and Engagement
Director/Head of Corporate Communications
Director/Head of External Relations
Director/Head of Stakeholder Management
Policy Officer
Public Affairs Officer
Senior Policy Advisor
Advocacy Officer/Advisor