Overview
As we move towards a post-pandemic world, and into a new phase of the government's domestic agenda, join us to discuss current and forthcoming political priorities for the sector, and how to successfully make the case for policies that will allow universities to fulfil their potential as positive drivers of change throughout the country.
We are delighted to be welcoming Rachel Sylvester, Political Columnist, The Times to open the conference with a keynote speech on the political environment for higher education.
Key experts will cover the latest political developments around the Post-18 Funding Review, the Levelling Up Agenda, the Freedom of Speech Bill, academic freedom and more. We'll also be running practical workshop sessions focusing on how to engage with political parties and work with parliamentary select committees
At a time in which important decisions are being made about the future funding and regulation of higher education, this conference will give you insight into the broader domestic and international political drivers that will influence government thinking.
This conference will be held in-person at Woburn House, Tavistock Square, London. If you are unable to join us in-person, there will also be an opportunity to purchase access to a live-stream of the plenary sessions.
Speakers include:
Justine Greening, Former Secretary of State for Education
Mike Crowhurst, Director for Levelling Up, Public First
Aveek Bhattacharya, Chief Economist, Social Market Foundation
Professor Bobby Duffy, Professor of Public Policy and Director of the Policy Institute, King's College London
Martin Webb, External Engagement Manager, Sheffield Hallam University
Testimonials from last year's conference:
"It was great to hear the analysis and views from different perspectives, and to understand the government's position, universities' role in policy development and the current trends in HE."
"The conference provided insight into the big political picture issues that I can take away to support my work."
"Hearing the views and experiences of others in policy advisor roles in the sector helped to confirm my understanding of what the key concerns and upcoming issues are."
---------------------------------------------------------------------------------------------------------
If you have any questions about this or any other of our events, please contact us at events@universitiesuk.ac.uk or 07500 441505.
We allow delegates to cancel their bookings up to one month before the event and receive a refund. If this applies to you, please contact us at the email or phone number above.
If you want to stay up to date with our events, news and publications, you can sign up for our newsletters here. 
Who should attend?
This event is essential for anyone working in policy, public affairs and external stakeholder management in universities. Relevant job titles include:
Director/Head of Public Affairs
Director/Head of Communications and Engagement
Director/Head of Corporate Communications
Director/Head of External Relations
Director/Head of Stakeholder Management
Policy Officer
Public Affairs Officer
Senior Policy Advisor
Advocacy Officer/Advisor 
Speakers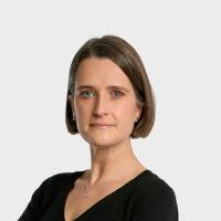 Rachel Sylvester
Education Correspondent