These are past events
They are unavailable to book
Overview
In this one-day online conference, we will be investigating the latest updates and challenges in this area. We'll also be exploring our latest Fair admissions code of practice, which sets the behaviours for universities to improve fairness and transparency in the admissions system while maintaining high academic standards.
This conference is taking place online on 16 June.
---------------------------------------------------------------------------------------------------------
Why should you attend?
Alongside informative, timely content from the most pertinent speakers on the topic, we will also be providing a wide range of opportunities to network, discuss, and make connections with colleagues within the sector.
You will also be able to access the recordings of all sessions after the event, including any sessions which you were unable to attend live.
Testimonials from last year's conference:
"The large number of speakers from different backgrounds was very good, and I was particularly impressed by the Contextual Admissions session with the students - brilliant!"
"I found the session on improving admissions for different groups particularly helpful as it was very relevant to my area of work with the access and participation plan. The speakers were particularly insightful. However all speakers were extremely knowledgeable and interesting to listen to."
"Bringing such a wide range of perspectives together was high value - including teachers, students, independent experts, as well as HE sector representatives."
---------------------------------------------------------------------------------------------------------
If you have any questions about this or any other of our events, please contact us at events@universitiesuk.ac.uk or 07500 441505.
We allow delegates to cancel their bookings up to one month before the event and receive a refund. If this applies to you, please contact us at the email or phone number above.
If you want to stay up to date with our events, news and publications, you can sign up for our newsletters here. 
Speakers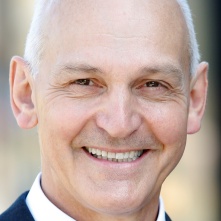 Professor Quintin McKellar CBE
Vice-Chancellor and Chief Executive, Vice-President (England and Northern Ireland)
University of Hertfordshire, Universities UK
Professor McKellar has been the Vice-Chancellor of the University of Hertfordshire since 2011. In 2015 he was elected as a Board member of UUK and in 2020 was appointed as UUK Vice-President (England and Northern Ireland). He was chair of the University Vocational Awards Council until 2019 and is a member of the government's Apprenticeship Stakeholder Board.
Professor McKellar was made a Commander of the Order of the British Empire in 2011 for services to science.  He graduated from Glasgow University Veterinary School in 1981 and went on to gain a PhD in Veterinary Parasitology. In 1997 Professor McKellar took up the post of Scientific Director of the Moredun Research Institute and in 2004 was appointed Principal of The Royal Veterinary College of the University of London.  
Chris Hale
Interim Chief Executive Officer
Universities UK
Chris Hale is currently Interim Chief Executive of Universities UK until Vivienne Stern MBE takes on the role of Chief Executive in September 2022. He was previously Director of Policy at UUK, developing evidence and policy for the higher education sector that seeks to influence and create the conditions for universities to thrive. Before that, he was Assistant Director and led on a number of policy areas, including efficiency and effectiveness and the regulation of higher education. He also spent several years working on research policy for UUK, as a policy adviser.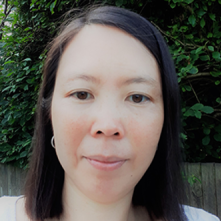 Julie Tam
Universities UK
Julie leads the policy team to address the most significant issues facing the higher education sector. She also leads UUK's work on the financial sustainability of universities and climate action.
She started her career as an economist and has worked as an adviser for the New Zealand and UK governments. Since 2008 she has focused on higher education issues, working as a management consultant and as a senior policy analyst before joining UUK in 2012.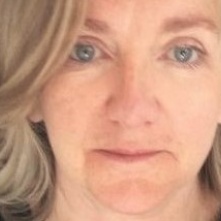 Professor Diane Houston
Birkbeck, University of London
Diane Houston is Pro Vice Chancellor for Education at Birkbeck, University of London. She has led a number of strategic initiatives since her appointment at Birkbeck, including the Student Experience Review, a significant piece of research into the awarding gap, and a strategy for digital education which has transformed Birkbeck's approach to flexible and blended learning.  She is currently leading on a major review which will result in a refreshed portfolio of UG and PGT programmes in time for the College's 200th anniversary.
Prior to her appointment at Birkbeck, Diane was Dean of the Graduate School at the University of Kent and before this Head of the School of Psychology. She also spent three years as the academic advisor to the UK Government's Women and Equality Unit and was advisor to the Women and Work Commission in 2006.
Diane is currently co-chair of the London Higher Teaching and Learning Network and a member of the Universities UK (UUK) Life-Long Learning Advisory Group.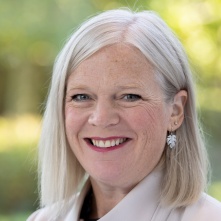 Clare Marchant
UCAS
Clare has been UCAS Chief Executive since 2017 and is passionate about delivering reform and value in public services, and particularly, the benefit education can bring to both an individual's overall life chances, and creating a more productive society. She is privileged to lead UCAS during this time of considerable change in the education sector and have the opportunity to transform its services to students, universities, colleges, and student advisers. Clare started her career within manufacturing, before moving to management consultancy with Deloitte, then central and local government, latterly as Chief Executive of Worcestershire County Council.  She graduated from Hull University in 1993 and gained a MSc from the Open University in 1998.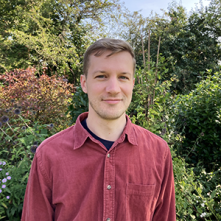 Ed Castell
Universities UK
Ed works as an analyst in UUK's policy team supporting policy development in admissions, research and innovation.
Before joining UUK, he worked for a research agency managing public sector research projects with a focus on higher education. Prior to that, he worked within a students' union ensuring students had the opportunities to flourish at university.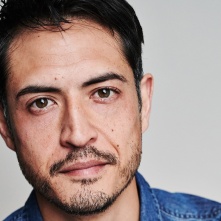 ​​​​​​​Moj Taylor
Presenter & Development Executive
Push
Moj Taylor is a professional actor, comedian, public speaker and workshop facilitator. In the last 12 years he has delivered 100,000s of sessions to secondary and university students - on 21st century employability, proactive choices, effective learning (focused on memory and distraction) and the benefits of higher education, and how to navigate applying. He also teaches public speaking, comedy and storytelling regularly. Alongside this he is a PADI Divemaster, assisting teaching and helping on U.K. sea conservation projects. He believes in the importance of failure, and digital minimalism to enhance crucial (and dwindling) interpersonal skills.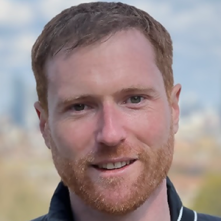 Dan Hurley
Acting Assistant Director, Policy
Universities UK
Dan is currently the acting Assistant Director of Policy, helping lead the direction of travel for the Policy Group. He also manages the UUK work programme on improving university admissions and driving social mobility and equality.
He has worked in higher education policy for nine years, before that working in both the public and private sectors in research and analytical capacities covering things from environmental issues to international trade.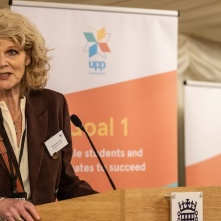 Mary Curnock Cook CBE
Independent education expert and Chair, Student Futures Commission
UPP
Mary Curnock Cook is an independent education expert serving in a non-executive capacity on a number of Boards. From 2010-2017, Mary was Chief Executive of UCAS. In 2021, Mary took on the Chair of the UPP Foundation Student Futures Commission, set up to ensure successful student futures following the pandemic. She is a regular speaker and commentator on HE policy and practice and a recognised champion of the student interest.
Mary has an MSc from London Business School and was awarded an OBE in 2000, and a CBE in 2020 for services to further and higher education. She is an honorary Fellow of Birkbeck and Goldsmiths and has an honorary doctorate from the University of Gloucestershire.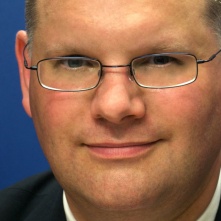 Mike Nicholson
Director of Recruitment, Admissions and Participation
University of Cambridge
Mike joined the University of Cambridge in October 2021 as Director of Recruitment, Admissions and Participation, having previously held similar roles at the University of Bath (2014-21), University of Oxford (2006-2014) and the University of Essex (1998-2006). He is also a Fellow of Corpus Christi College, Cambridge.
He is a Trustee of the Council of International Schools and a Trustee of the AQA Exam Board and has recently joined the Rethinking Assessment Advisory Board. Since 2019 he has been a member of the Universities UK Fair Admissions Advisory Group established to review the need for reform of the undergraduate student recruitment and admissions process in the UK.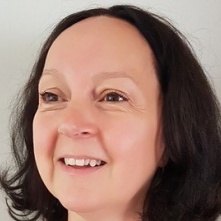 Beth Linklater
Queen Mary's College, Basingstoke
Beth Linklater is an Assistant Principal at Queen Mary's College in Basingstoke, where she runs higher education, careers, student welfare, and a range of other support and curriculum areas. She has been advising students for over 17 years. Previous to this she was a lecturer in German at various universities, and admissions tutor, so understands the university application process from both sides. Beth has been involved with UCAS for 9 years, and is the FE Representative on UCAS Council. She was also a member of the Universities UK Fair Admissions Review. Beth has a PhD in German literatures.
Who should attend?
This conference will be useful for all university staff who have responsibility for or play a part in student admissions and access. Possible titles are suggested below, but we encourage anyone interested in the topic to attend:
Head of Admissions
Head of Student Affairs
Head of Widening Participation
Director of External Relations
Student Recruitment Manager
Academic Registrar
Recruitment Marketing Officer
Sponsorship
We have a range of sponsorship opportunities available for this conference.
Please contact Jess Jackson, Marketing and Sponsorships Officer, for more information: jess.jackson@universitiesuk.ac.uk