These are past events
They are unavailable to book
Overview
The focus and challenge for universities to equip students with the skills, experience and adaptability to enter a rapidly-changing workforce have never been so heightened.
Join us online on 18 - 19 May to explore how universities can align with economic and social recovery and the Levelling Up agenda, the future of careers services, engaging with employers and much more.
We are delighted to announce that Professor Chris Day, Vice-Chancellor and President, Newcastle University and Professor Malcolm Press CBE, Vice-Chancellor, Manchester Metropolitan University will be chairing the conference. 
Further speakers include:
Gianina Harvey-Brewin, Associate Director, Employability & Apprenticeships, University of Greenwich

Kelly Nicholls, CEO, TechSkills

Michael Wood, Head of Health Economic Partnerships, NHS Confederation and NHS London Anchor Strategy Advisor, NHSEI London Region

Martin Edmondson, CEO, Gradcore
------------------------------------------------------------------------------------
Why should you attend?
Alongside informative, timely content from the most pertinent speakers on the topic, we will also be providing a wide range of opportunities to network, discuss, and make connections with colleagues within the sector.
You will also be able to access the recordings of all sessions after the event, including any sessions which you were unable to attend live.
Testimonials from last year's conference:
"I appreciated the opportunities to share best practice."
"The focused contributions were very useful... I found myself taking copious notes."
"There was a good mix of data, trends and views."
------------------------------------------------------------------------------------
If you have any questions about this or any other of our events, please contact us at events@universitiesuk.ac.uk or 07500 441505.
We allow delegates to cancel their bookings up to one month before the event and receive a refund. If this applies to you, please contact us at the email or phone number above.
If you want to stay up to date with our events, news and publications, you can sign up for our newsletters here. 
Speakers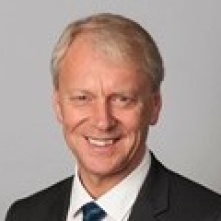 Professor Chris Day, Vice-Chancellor and President, Newcastle University
Professor Day is also currently a member of the Universities UK Board and North East Local Enterprise Partnership Board.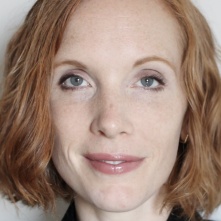 Clare Adams, Head of Education Strategy, Handshake UK
Prior to joining Handshake, Clare spent over a decade in a variety of roles across careers and student services in HE and FE.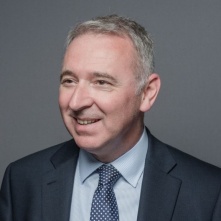 Greg Burke, Director of Place and Civic Engagement, Sheffield Hallam University and Programme Director, The Civic Universities Network
Greg has spent most of his career working as a policy civil servant, and has worked on a range of education policy.
Kelly Nicholls, Chief Executive Officer, Tech Skills
Kelly's vision is for TechSkills toplay an integral role in creating pathways to digital careers and providing the industry with the talent they desperately need.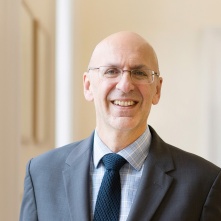 Professor Malcolm Press CBE, Vice-Chancellor, Manchester Metropolitan University
Malcolm is also a Trustee of the British Council and UCAS, and a Board member of Universities UK and the Institute for Apprenticeships & Technical Education.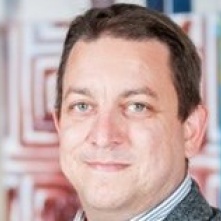 Martin Edmondson, Chief Executive, Gradcore
Martin has 20+ years' experience working across graduate recruitment and higher education. His work includes running global graduate schemes for employers, delivering employability performance improvement in universities, and working with local government on graduate utilisation.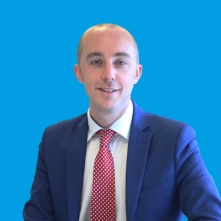 Michael Wood, Head of Health Economic Partnerships and Anchor Strategy Advisor for NHS London, NHS Confederation
Michael has also worked as a deputy local growth consultant for the Higher Education Funding Council for England (HEFCE).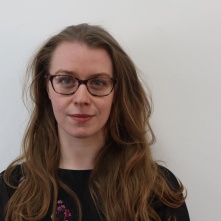 Niamh O Regan, Researcher, Social Market Foundation
At Social Market Foundation, Niamh has worked on projects pertaining to Net Zero as well as education and skills.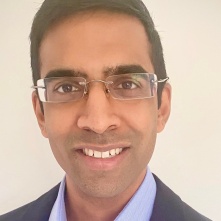 Rajay Naik, CEO, Skilled Education
Rajay is CEO of Skilled Education, which designs, markets and delivers employment focussed microcredentials and degrees for leading partners including the University of Cambridge, LSE, UWE Bristol, NHS and UK government.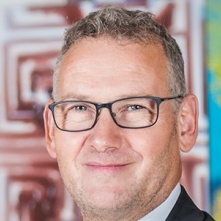 Stephen Isherwood, Chief Executive, Institute of Student Employers (ISE)
Stephen was appointed Chief Executive of the ISE in June 2013 following seven years as Head of Graduate Recruitment UK & Ireland at EY.
Who should attend?
This conference will be useful for all university staff who have responsibility for or play a part in student and graduate employability or skills development. Possible titles are suggested below, but we encourage anyone interested in the topic to attend:
Pro Vice-Chancellor, Employability and Partnerships
Pro Vice-Chancellor/Director, Innovation & Enterprise
Director/Head of Careers & Employability Service
Director/Head of Employability and Enterprise
Director of Academic Development/Services
Employer Liaison Director
Academic Registrar
Academic Quality/Partnerships Manager
Policy Lead/Head of Apprenticeships/Short Courses
Director of Teaching and Learning
Director/Head of Student Services
Head of Internal Partnerships & Programmes (Student Employability)
Sponsorship
We have a range of sponsorship opportunities available for this conference.
Please contact Jess Jackson, Marketing and Sponsorships Officer, for more information: jess.jackson@universitiesuk.ac.uk