These are past events
They are unavailable to book
Overview
How prepared is your institution to react to unforeseen crises? From culture wars and Covid-19 responses to Brexit, staff/student misconduct and other incidents, the past few years highlight the broad scope of issues that universities face. 
A robust, swift and well-planned crisis communications approach is crucial for managing risk and reputation. But how can you be confident that you are ready for the unknown?
In partnership with EPiCC (Emergency Practitioners in Crisis Communication), join us for this one-day, in-person training seminar. You can expect practical, engaging sessions that delve into good practice and top tips, timely case studies, and the latest developments in the field. You'll network and discuss key issues with colleagues from across the UK, and leave inspired and invigorated to handle any situation that comes your way.
Testimonials from our past trainings:
"This course has kick-started our crisis communications planning and has left us in an excellent position should a crisis hit. Thoroughly recommended."
"A superb event, very practical with lots to immediately take away and put into place. Also great to learn from the experiences of our regional colleagues."
"Practical and well-informed advice to help us plan to do better when needed."
Speakers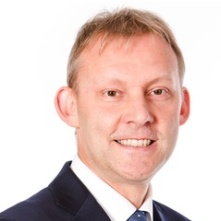 Chris Webb (MCIPR)
EPiCC Director
Chris is the former Director of Media and Communication at the Metropolitan Police Service and has considerable and widespread experience in managing the response to a number of disasters and emergencies. He is recognised as one of the UK's leading experts in crisis management and crisis communication, and continues to play a leading role in advising and influencing central Government, public and private sector organisations.
Throughout 2020 and the early part of 2021, Chris led the Covid-19 communication response on behalf of the Local Resilience Forums in London and Surrey and worked with a number of academic institutions. Through his work with EPiCC (Emergency Practitioners in Crisis Communication) he has delivered training and workshops to universities across the country.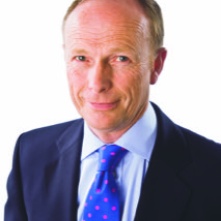 John Bates (MCIPR)
EPiCC Director
As a communications practitioner, John is experienced in issues and all aspects of crisis management, and has acted as a trusted advisor and coach to senior public and private sector managers in strategy, proactive and reactive communications.
Often working on high profile topics and sensitive subjects, as a qualified trainer John has delivered coaching and mentoring at boardroom level as well as to operational staff and groups throughout the UK and internationally. He maintains contact with national, regional and local press, as well as broadcast media, to help provide up to date, reliable PR support to positively influence outcomes and to represent the needs of complex organisations.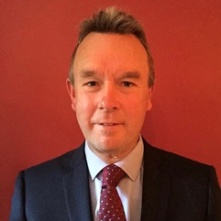 Paul Blewitt
Lecturer, Staffordshire University and former Assistant Chief Constable (Operations)
Paul Blewitt has a background in UK policing, serving for thirty years in the cities of Liverpool, Manchester and Birmingham. On leaving the police he took up the position of team leader in the Strategy Department of Abu Dhabi Police. He was subsequently appointed Industry Fellow at the School of Policing Studies, Charles Sturt University, Australia. He moved back to the United Arab Emirates as a lecturer at Rabdan Academy in Abu Dhabi, with responsibility for disaster management and business continuity. Since September 2019 he has been a lecturer at the Institute of Policing, Staffordshire University.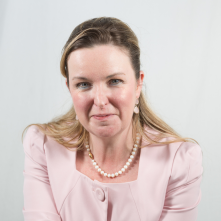 Joan Concannon
Director of External Relations, University of York
Joan Concannon, Director of External Relations at the University of York, is responsible for a portfolio that spans key aspects of reputation and income generation across four teams: Marketing, Recruitment, Admissions, and Outreach; International Recruitment, Mobility and Partnerships, Office of Philanthropy Partnerships and Alumni (OPPA) and Communications. These teams have responsibility for driving student recruitment, outreach including widening participation, and admissions in UK/EU and international markets; philanthropy and alumni engagement. She is also responsible for marketing and brand development, communications and media relations as well as the York Festival of ideas, international and public relations and partnership development.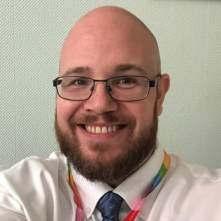 Dr Justin Varney
Director of Public Health, Birmingham City Council
Dr Justin Varney the Director for Public Health at Birmingham City Council. Leading on strategic plans to improve the health and wellbeing of its citizens in the largest local authority in the UK. Dr Varney originally trained as a General Practitioner before specialising in Public Health Medicine. He has worked at local, regional, national and international levels of the public health system and has experience as a clinician in both primary and secondary care.
Prior to joining Birmingham City Council, Dr Varney led national programmes at Public Health England on physical activity, health and work, sexual and reproductive health and HIV prevention, pharmacy and allied health professionals. Dr Varney has a special interest in lesbian, gay, bisexual and trans health inequalities and domestic violence as a public health issue.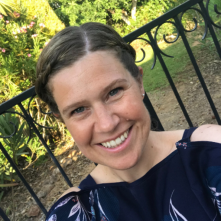 Louella Houldcroft
Director of Communications, Newcastle University
Louella leads the central communications teams at Newcastle University. After 10 years in print journalism, she took up a position as Senior Communications Manager at Northumbria Healthcare NHS Trust before moving to Newcastle University as Head of Media Relations. She is Co-Chair of the Russell Group Communications Directors Network.
Who should attend?
This conference will be useful for university leaders and staff who have responsibility for or play a part in the communications, partnerships or response planning strategy of their organisation. All with an interest in this topic may attend, but relevant job titles include:
Director/Head of Communications
Director/Head of External Relations
Director/Head of Public Affairs/Strategic Partnerships
Director/Head of News/Media/Press
Communications/Press Manager/Officer
Head of Digital
Head of Media/Media Manager
Social Media Manager/Officer
Sponsorship
We have a range of sponsorship opportunities available for this conference.
Please contact Esther Dudley, Head of Events and Engagement, for more information: esther.dudley@universitiesuk.ac.uk