These are past events
They are unavailable to book
Overview
Our annual conference on closing ethnicity awarding gaps will return online on 27 April 2023. Last year, we released a report 'Closing the gap: three years on' reflecting on how much progress had been made since our original guidance released in 2019. This report highlighted 6 key themes for the sector to focus on to close the gap further and faster:
Data
Strong leadership
Conversations about race and culture
Racially diverse and inclusive communities
Evidence and analysis
What works?                                                                   
We know that the degree outcomes are impacted due to inequalities that are experienced holistically throughout a student's university experience and more needs to be done to tackle this.
Join us for this year's conference, which is going to address these themes and showcase how universities are using the report to implement long-term solutions both inside and outside the classroom.
---------------------------------------------------------------
If you have any questions about this or any other of our events, please contact us at events@universitiesuk.ac.uk or+44 (0) 20 7419 5459.
You can cancel your booking up to one month before the event and receive a refund. If this applies to you, please contact us at the email or phone number above.
If you want to stay up to date with our events, news and publications, you can sign up for our newsletters here. 
We have a limited number of free places for students to attend this online conference. Please contact events@universitiesuk.ac.uk from your university email address to receive the student booking link.
Speakers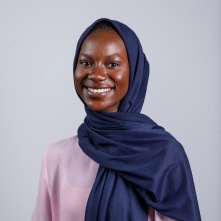 Aisha Akinola
Current student, Associate Consultant, Advance HE and Director
BlackED Movement
Aisha is the current Vice President Welfare of the Edinburgh University Students' Association. She studied her A levels at an all-girls school in Ghana which seeks to empower more young girls from across Africa to enter into STEM fields. Having graduated from the school with a fully funded MasterCard scholarship to study her dream course; Architecture at Edinburgh University, she continues to engage in conversations around equality, diversity and inclusion. She recently co-founded the BlackED movement; an organisation pushing for a truly anti-racist culture at Edinburgh University alongside 6 other ambitious black women.  
Outside of work and study, she uses her Instagram and LinkedIn platforms to spread positive vibes and reaffirm her mantra that "your dreams and identities are valid too" through her work as a fashion model and a social media influencer.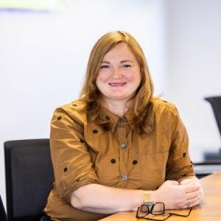 Dr Annabel Kiernan
Pedagogic Projects Development Manager, Institute of Education
Staffordshire University
Annabel joined Staffordshire University as Pro Vice-Chancellor - Education in May 2021, having worked in higher education for nearly twenty-five years. Annabel previously worked at Nottingham Trent University as Deputy Dean for the School of Social Sciences, leading the Education portfolio.
Prior to NTU, Annabel was the Head of Education for the Faculty of Arts and Humanities at Manchester Metropolitan University, where she was also the Director of the Centre for the Study of Football and its Communities. Annabel has also held posts at Sheffield Hallam University and at the University of the West of Scotland, where she was Jean Monnet Chair of European Integration and Public Policy. Annabel studied Economics (major in Politics) at the University of Manchester, gained a distinction for her MA European Studies at Newcastle University, and was awarded her PhD in policy-making theory from the University of Warwick. Throughout her career, Annabel has had a commitment to higher education access and inclusion, innovating teaching and the student experience, social mobility and social justice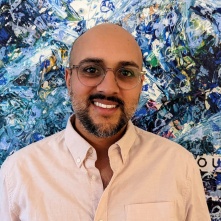 Dr Arun Verma
Senior Manager for Diversity and Inclusion
Royal Academy of Engineering.Member of Universities UK Tackling Racial Harassment Advisory Group
Dr Arun Verma is a leading figure in implementing and integrating intersectionality in systems, policy and programmes both nationally and internationally. He is a Senior Manager for Diversity and Inclusion at the Royal Academy of Engineering, Academic Tutor (University of Dundee) and Fellow of the RSA. He completed his doctorate exploring intersectionality in healthcare students' learning, retention and success. He has led the integration and embedding of intersectionality and anti-racist practice in government commissioning, national and global programmes development and education through developing and implementing intersectional and inclusive policy and praxis interventions. He was recently nominated as an Inspirational Diversity and Inclusion Leader 2022 by d&i leaders. He is a Trustee for Getting on Board working to diversify governance and his edited collection 'Anti-racism in higher education: An Action Guide for Change' is available and already influencing the diversity and inclusion action in higher education.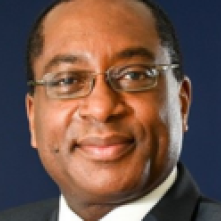 Professor Charles Egbu
Leeds Trinity University
Professor Egbu joined Leeds Trinity University as Vice-Chancellor on 1 November 2020.   He leads the University on all strategic matters; ensuring financial sustainability to allow the delivery of the University's Strategic Plan, including the overall vision and values of the University.  He represents the University externally at various groups including Universities UK (UUK), Million Plus, the Cathedral's Group of Universities, University Vocational Awards Council (UVAC), Yorkshire Universities, and Leeds Learning Alliance (LLA).   He works closely with industry and professional bodies, especially in the Built Environment sector, and with local communities. He was formerly the President of The Chartered Institute of Building (CIOB – 2019/2020).  He was admitted to the Worshipful Company of Constructors in May 2017 and received the Freedom of the City of London in 2017. He was formerly Pro-Vice Chancellor (Education & Experience, University of East London), and Dean of School of the Built Environment & Architecture (London South Bank University).    Professor Egbu's research interests focus on project management, construction management, knowledge management, sustainable development, social justice, equality, diversity and inclusion; subjects about which he has written 15 books and contributed to more than 350 publications in various international journals and conferences. He has supervised over 30 PhD students and examined over 100 PhD candidates world-wide. In addition, he has led many construction industry commissions and working groups and acted as an external examiner to many undergraduate and postgraduate programmes in universities all over the world.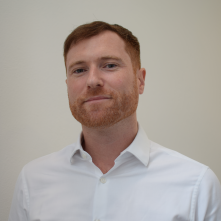 Dan Hurley
Assistant Director of Policy
Universities UK
Dan is Assistant Director of Policy, helping lead the direction of travel for UUK's policy team on behalf of 140 universities across the UK. He currently leads UUK's response to the cost-of-living crisis affecting students and staff, as well as other key issues such as the future of university admissions, access and participation, and other areas of equality. 
Dan has worked in higher education policy for ten years, and before that, worked in both the public and private sectors in research and analytical capacities covering things from environmental issues to international trade. He enjoys representing a world-class sector that plays such an important role in improving life chances.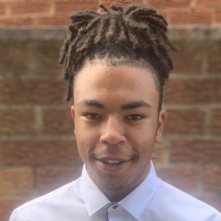 Davelle Reid
Undergraduate student, School of Clinical Medicine
University of Cambridge
Davelle Reid is a Third-year Medical Student at Emmanuel College, University of Cambridge. He was previously a student co-researcher on the APP PAR project which investigated First-Year Transition as a key contributor to Black Awarding Gaps amongst Medical Students. He has explored Black Awarding Gaps throughout all three years of his undergraduate education and is currently the Access and Outreach Officer for the Cambridge Black Medics Society and a member of the Awarding Gaps Working Group. Outside of his medical studies, Davelle is a Committee member and a Youth Advisory Board Member for the Youth Endowment Fund where he provides expert opinion on youth participation and race equity for Multi-Agency Violence Reduction Programmes across the UK.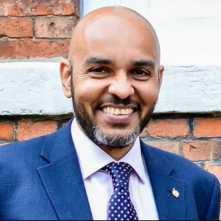 Professor David Mba
Senior Teaching Associate, Centre for Teaching and Learning
University of Cambridge
Prior to joining UAL, he was Pro Vice-Chancellor, Research and Enterprise, at De Montfort University. Whilst at DMU he also held the post of Pro Vice Chancellor/Dean for the Faculty of Computing, Engineering and Media. Other roles he has held include, Dean of Engineering at London South Bank University, and Associate Dean at Cranfield University's School of Engineering. 
David studied Aerospace Engineering (1st class honours) and completed a PhD in Mechanical Engineering at Cranfield University, for which he was awarded the Lord King Norton Gold medal for the most outstanding doctoral thesis. 
He is a Principal fellow of the HEA and is strongly committed to social Justice. He is a trustee of the Stephen Lawrence Day Foundation, a member of Advance HE's Equality, Diversity and Inclusion strategic advisory group, a member of the advisory board of the Association for Black and Minority Ethnic Engineers and more recently, a board member of the Hamilton Commission - set up to increase the representation of Black people in UK motorsport. 
Professor Mba's research has been funded via numerous commercial, EU and EPSRC projects; he has published over 300 journal and conference papers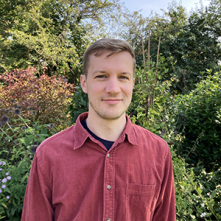 Ed Castell
Universities UK
Ed works as an analyst in UUK's policy team supporting policy development in admissions, research and innovation. 
Before joining UUK, he worked for a research agency managing public sector research projects with a focus on higher education. Prior to that, Ed worked within a students' union ensuring students had the opportunities to flourish at university. ​ 
Higher education can be truly transformative and Ed is particularly passionate to be working with this diverse sector to make sure that the policy landscape allows students from all walks of life to succeed. ​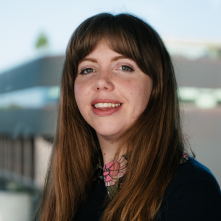 Emma Hall (she/her)
Interim Head of Access and Participation
Edge Hill University
Emma joined Edge Hill University in September 2015 and has worked various roles across Education Liaison and Student Recruitment. Emma is currently the strategic lead for Edge Hill's Access and Participation Plan and manages the central Widening Access and Participation team. Emma oversees the implementation of the APP across the student lifecycle of access, success and progression, working closely with colleagues across the University to support equality of opportunity for underrepresented groups.   
Prior to joining Edge Hill, Emma worked at the University of Cumbria, Teesside University and the University of York in Education Liaison roles.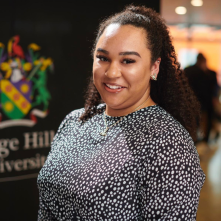 Faith Wood 
Edge Hill University
Faith has been a student at Edge Hill University since 2019 and is in her final year of study towards her Business and Management Degree. Faith has been passionate about improving diversity and inclusion at Edge Hill since her first year and currently sits on advisory panels to help make a change.
Additionally, Faith was awarded the University Scholarship for her dedication and contributions towards driving equality on campus and improving the image of the university.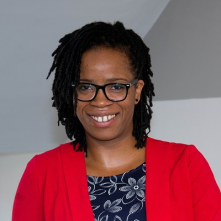 Dr Iwi Ugiagbe-Green (she/her)
Faculty Head of Award and Progression Gaps (Business & Law)
The Manchester Metropolitan University
Dr Iwi Ugiagbe-Green has decades of experience supporting students' transition and progression to graduate labour market and/or postgraduate study.  In the last five years her research has been focused on race equity issues faced by students in different education and employment contexts.  She is leading a national project funded by Research England/Office for students, called ASPIRE, which seeks to address racial inequalities in transition and progression of Black heritage people into postgraduate research and the graduate labour market. She is currently Head of Award gaps and progression for Faculty of Business and Law at Manchester Metropolitan University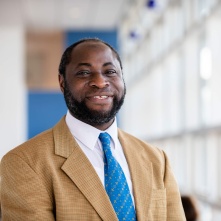 Professor Kamil Omoteso (he/his/him)
Pro Vice-Chancellor and Dean of the College of Business, Law and Social Sciences
University of Derby
He is the University's Executive Lead for its Access and Participation Plan and its EDI. He is also responsible for driving change, growth and sustainability across the College of Business, Law and Social Sciences.  
Professor Omoteso holds a professorial chair in Accounting and Governance and his research interests cover Corporate Reporting, Accountability and Governance. He sits on the Council of Chartered Association of Business Schools and is also a member of the Management Committee of its Academic Journal Guide.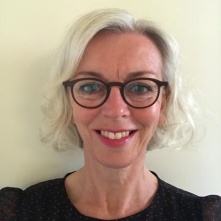 Dr Katherine Powlesland (she/her/hers)
SUMS Consulting
Dr Katherine Powlesland is a Consultant at not-for-profit HE consultancy SUMS, specialising in Postgraduate Widening Participation (PG WP). Prior to this, she was PG WP Manager at the University of Cambridge, where she developed the University's inaugural PG WP strategy. This data-driven strategy delivered the grant-winning 4-year Close the Gap strategic partnership with Oxford, a Contextualised Admissions process for PG and PG WP flag model, a research internships programme, WP studentships, and a coordinated embedded approach to WP strategy for the University's DTPs. She has a PhD from Cambridge in the Italian Digital Humanities.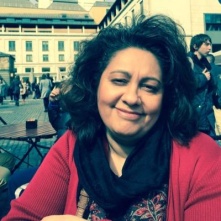 Kaushika Patel
Deputy Dean Health and Life Sciences and Project Director Decolonising DMU
De Montfort University
Kaushika is the Deputy Pro Vice Chancellor for Equality, Diversity and Inclusion (EDI) and Director for the Decolonising DMU project at De Montfort University.     
Kaushika practiced as a social worker for 17 years before moving into academia and during that time she co-chaired the Black Workers group for Leicestershire County Council for two years.  
Kaushika's approach is to ensure inclusivity in engagement, to ensure that all voices are heard  She is especially conscious of ensuring that she supports and enables the 'othered' voices to have a space within their university - and the wider HE sector - to have the opportunity to present their thoughts, ideas and solutions to effect change to make HE an environment where your identity is valued and supported and you can bring your whole self to work.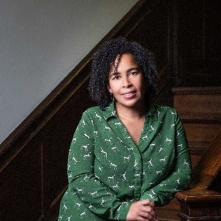 Dr Leona Vaughn
University of Liverpool
A sociologist with extensive experience working as an equalities and social justice expert, Leona has both practical insight and research experience on issues of racism, racialisation and racial inequity. At the University of Liverpool she was the Early Career Researcher (ECR) representative on the tackling racial harassment working group, Co-Chair of the Black, Asian and Minority Ethnic Staff Network and co-creator of the Barriers to Black Academia initiative. Leona is Honorary Fellow for the University of Liverpool research theme of Slavery and Unfree Labour, holds a Tenure Track Derby Fellowship and currently works for the United Nations University Centre for Policy Research, New York.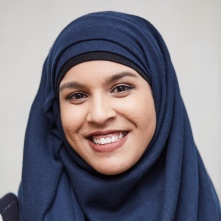 Maisha Islam (she/her)
Doctoral College Research Culture Lead (Equality, Diversity and Inclusion)
University of Southampton
Maisha Islam is the Strategic Plan Project Officer at the University of Winchester, and is also studying for a professional doctorate in Education. Maisha's main research interests lie in the area of Black, Asian and minority ethnic student experience, and Muslim student sense of belonging/student voice in Higher Education, where she presents, writes and has published on these topics. Maisha is heavily invested in the area of race and religious equality in Higher Education. For example, Maisha has investigated 'Asian' student experience in relation to degree-awarding gaps and has sat on a Universities UK staff panels which developed guidance for universities tackling racial harassment and Islamophobia on campus. Additionally, Maisha has completed a two-year term serving on the Office for Students' Student Panel (2020-22) and is co-Chair of a Steering Group for a Research England/Office for Students funded programme seeking to improve access and participation of students in colour in postgraduate research study.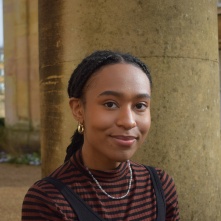 Maya McFarlane (she/her)
University of Cambridge
Maya McFarlane is an MPhil student at the University of Cambridge, specialising in the sociology of marginality and exclusion. Maya's research explores the experiences of Black students in predominantly white higher educational spaces through the lens of hairstyling. During her undergraduate degree at the University of Cambridge, she held the roles of Ethnic Minorities Officer for Pembroke college (2020-2021), Women's and Non-Binary Officer for the SU BME Campaign (2020-2021) and Co-facilitator of FLY Cambridge (2021-2022).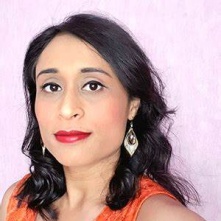 Methela Haque
Political Affairs Manager
Universities UK
Methela manages UUK's day-to-day engagement with parliamentarians and government, ensuring our priorities are communicated to key decision makers. She also manages the All-Party Parliamentary Group for Universities.   
She has worked in public affairs, policy and campaigning for eight years. Prior to joining UUK, Methela worked for several health charities and a medical royal college, influencing a range of issues, including tackling workforce shortages in the NHS and increasing investment in cardiovascular disease research. 
Methela enjoys working collaboratively with teams across UUK on a variety of issues, from tackling harassment on campuses to widening access and participation - no two days are the same!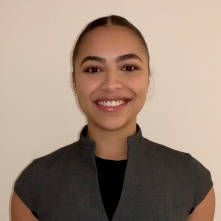 Olivia Harrison-James
University of Leeds graduate and ASPIRE ambassador
Olivia has recently graduated from the University of Leeds with a first-class honours degree in BA Geography. Her dissertation undertook a multivariate OLS regression analysis to assess whether financial technologies make the financial system more inclusive globally, and how this varies across countries at different stages of economic development. During her final year of undergraduate study, Olivia participated as a scholar in the ASPIRE programme, led by Dr Iwi Ugiagbe-Green, and continues to be involved as an ambassador for the programme.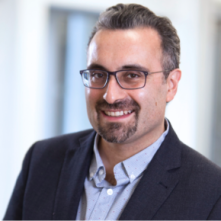 Dr Omar Khan
TASO
Dr Omar Khan joined TASO in June 2020. Omar leads TASO's transition into an independent charity, developing its team and strategy to widen participation in higher education and eliminate equality gaps between students.  
Omar joined TASO from race equality think tank the Runnymede Trust, where he had been Director since 2014. As Director of the Runnymede Trust, Omar grew the organisation and increased its profile. Prior to this, Omar was Head of Policy at the Runnymede Trust and led its financial inclusion programme.  
Omar holds several advisory positions, including chair of Olmec, chair of the Ethnicity Strand Advisory Group to Understanding Society, chair of the advisory group of the Centre on Dynamics of Ethnicity at the University of Manchester, Commissioner on the Financial Inclusion Commission and a member of the 2021 REF and 2014 REF assessment. Omar was previously a Governor at the University of East London and a 2012 Clore Social Leadership Fellow.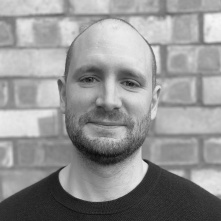 Dr Richard Boffey
London Higher
Dr Richard Boffey is Head of AccessHE, the widening participation division of London Higher. He has been in this role since March 2021, having served as Deputy Head of AccessHE from January 2019. Richard previously headed up the research team of a higher education-focused executive search firm and he holds a PhD in German Studies from the University of Leeds. Whilst a doctoral student Richard taught in and delivered outreach sessions for the Faculty of Arts at the University of Leeds.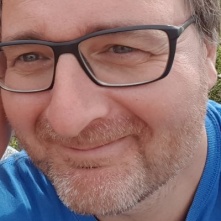 Professor Richard Hall (he/him)
Professor of Education and Technology
De Montfort University
Richard Hall is Professor of Education and Technology at De Montfort University. A UK National Teaching Fellow, Richard writes about the political economy of higher education, and has published on decolonising, institutional change and anti-racism in HE. Richard is the author of The Hopeless University: Intellectual Work at The End of The End of History (Mayfly Books, 2021), and The Alienated Academic: The Struggle for Autonomy Inside the University (Palgrave Macmillan, 2018). Richard is an independent visitor for a looked-after child and a governor of the Leicester Primary Pupil Referral Unit. He writes about life in higher education at http://richard-hall.org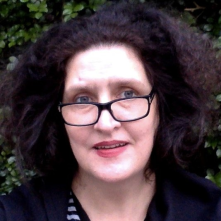 Dr Ruth Walker (she/her)
Senior Teaching Associate, Centre for Teaching and Learning
University of Cambridge
Ruth's professional and research interests in diversifying assessment, awarding gaps, academic integrity, student-staff partnerships and decolonisng the curriculum.  
She is the Chair of the Cambridge Higher Education Research Ethics Committee (CHESREC), Project Lead for the University's Access and Participation Plan's Participatory Action Research (the APP PAR Project) involving annual cycles of twenty student co-researchers. She also coordinates Cambridge's annual Diversifying Assessment Forum and works with course teams on curriculum enhancement, authentic assessment and inclusive teaching and learning practices.  
Ruth's research background is in critical university studies, media and cultural studies and English literature. She is very interested in cross-disciplinary and cross-institutional research or project collaboration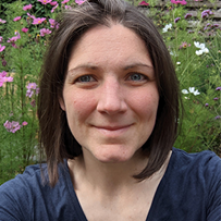 Dr Sally Andrews
Pedagogic Projects Development Manager, Institute of Education
Staffordshire University
Sally's passion lies in developing an evidence-base of what works (and doesn't work) in Higher Education and has a desire to champion the grassroots developments of academics, professional services, and third space colleagues in developing and delivering learning and teaching in HE. 
Sally's primary interest is around how universities support for students from diverse, non-traditional, and minoritised backgrounds in Higher Education, within the socio-cultural and political worlds that we live in. 
With over 10 years' experience as in Higher Education; leading, developing, and delivering curricula, and conducting research, evaluations, and analyses within the space. Most recently Sally led a program of work exploring where and why students from non-traditional and historically marginalised backgrounds face additional barriers through their academic journey. Sally is passionate about understanding what, when, and how different approaches in learning and teaching are effective in supporting students from diverse backgrounds to succeed in Higher Education and beyond.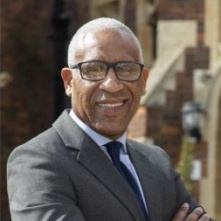 Lord Simon Woolley
Principal, Homerton College
University of Cambridge
Simon Woolley became Principal of Homerton College on 1 October 2021. 
He founded Operation Black Vote, the internationally renowned campaigning NGO, in 1996 and served as its Director until 2021. OBV works with ethnic minorities in the UK to increase understanding of civic society, participation in Parliament and public life, and to promote equality and human rights. He served as an Equality and Human Rights Commissioner from 2009 to 2012, and in 2018 he was appointed by Prime Minister Theresa May to create and lead the UK Government's pioneering Race Disparity Unit. The Unit collects, analyses and publishes data on how crime, education and health are affected by ethnicity. 
Fostered and then adopted as a small child, Lord Woolley grew up on a council estate in Leicester, and left school without A-levels, working first as an apprentice mechanic and then in marketing for the Rank Organisation. He later returned to formal study via an access course and gained a BA in Spanish and English Literature at Middlesex University and an MA in Hispanic Studies at Queen Mary University of London. He is passionate about educational access and the importance of recognising and supporting marginalised potential. 
Lord Woolley has a track record of addressing representational imbalances, transforming institutions, and nurturing individuals. His cross-party and cross-sector work with Operation Black Vote has seen the number of MPs from black and minority ethnic backgrounds rise from 4 to 65 over the past two decades. In collaboration with Magdalen College, Oxford, he has been instrumental in the development of Pathway to Success, a programme designed to equip future BME leaders with the tools and knowledge required for senior leadership. 
Repeatedly recognised in the Black Powerlist, Lord Woolley is dedicated to promoting opportunity for underrepresented communities and individuals, and to building consensus across political and community lines.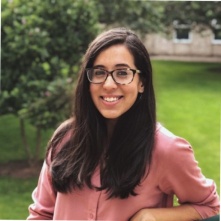 Dr Snigdha Dutta (she/her)
Postdoctoral project associate, Centre for Teaching and Learning
University of Cambridge
Snigdha is an organisational researcher in mental health and inclusive education with a specialisation in qualitative and quantitative research. Her professional journey has spanned two countries and has nurtured her commitment for equity, diversity, and accessibility to address data gaps and bias.  
Snigdha has 7 years of experience conducting and leading both independent and collaborative research projects. These projects have resulted in a deeper understanding of positive mental health and resilience of university students; professional development programmes; inclusive educational initiatives; and organisational-level transformations by identifying pain points and best practices.  
Her interest lies in human-centered research and co-creating equity-centred design, particularly on data gaps arising from lack of considerations about gender, ethnicity, and disability. Her background in psychology (BA, MSc, PhD) has made her proficient at synthesising data and generating actionable insights to drive user-centered innovation and interventions.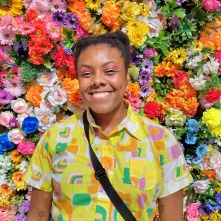 Tajah Hamilton (they/them/theirs)
Student Outcomes Senior Officer (Learning)
King's College London
Tajah Hamilton (They/Them/Theirs) is a Student Outcomes Senior Officer within the Student Outcomes team at King's College London. They have a background in Equality, Diversity and Inclusion, and they are currently running King's Conversations about Race programme, to help close the BME awarding gap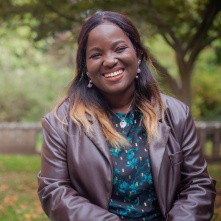 Tyra Amofah-Akardom (she/her)
Postgraduate student, Faculty of Education
University of Cambridge
Tyra Amofah-Akardom is a first-year PhD Researcher at the University of Cambridge. She holds a BA in Education (Policy and International Development) and an MPhil in Education (Knowledge, Power, and Politics), both from Cambridge also. Her primary research areas are Black Feminist activism, decoloniality and state violence in HE. Her PhD examines Black Women's political action as an expression of love in 'elite' British and American universities as antithetical to the violence of the nation-state and HE.    
She is currently the student co-chair of Cambridge's Black Advisory Hub and the President of the Black Cantabs Research Society.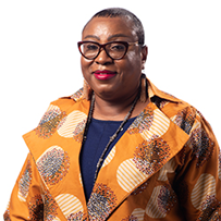 Professor Udy Archibong MBE
Pro- Vice Chancellor Equality, Diversity and Inclusion
University of Bradford
Uduak Archibong PhD MBE is the Pro Vice-Chancellor [Equality, Diversity and Inclusion], directs the Centre for Inclusion and Diversity and provides strategic oversight for equality, diversity and inclusion [EDI] across the institution. She is a Fellow of the West African College of Nursing and a Fellow of the Royal College of Nursing. She was listed in the New Year Honours list 2015 and was made a Member of the Order of the British Empire for her contributions to higher education and equality. 
Recognised as a foremost authority with a sustained, distinguished presence in the field of diversity management, she is currently leading in setting agenda to drive research, learning and knowledge exchange activities internationally and has published extensively on inclusion and diversity.  Informed by over 30 years experience of working in the health and higher education sectors, her academic and professional work has major impacts locally, nationally and globally. Key among these impacts is that the body of her research work has provided the evidence base for, and a robust understanding of, the development and application of cultural solutions and diversity interventions in public, private and third sector organisations.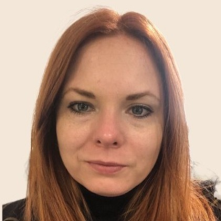 Vanessa Dodd
Head of Education Research and Evaluation
Staffordshire University
Vanessa studied Applied Sociology at Clemson University in the United States where she taught Sociology and worked with several community-based organisations to develop evaluation and impact frameworks that supported their needs. 
After moving to the UK, she developed an interest in research and evaluation to support widening participation and the continuous enhancement of the student experience in higher education. She has held a variety of roles in UK HE and delivered or supported evaluations for a variety of organisations such as the DfE, Teach First, the Gatsby Foundation and various local authorities. She is particularly interested in survey design and has developed, adapted and validated several surveys to support the effective evaluation of programmes.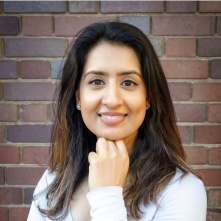 Dr Zainab Khan
Pro Vice-Chancellor Teaching and Learning
London Metropolitan University
Zainab leads the Learning and Teaching portfolio, driving the institution's strategic and transformational change programmes to improve student outcomes, EDI and staff development at London Met.  She is also the Director of the University's new Centre for Equity & Inclusion.  She is an award-winning advocate for race equity in Higher Education and her work has received national recognition including at the Guardian University Awards. She has held a number of strategic and operational management roles within Higher Education and prior to her academic career she trained as a barrister. 
Who should attend?
This event is recommended for everyone who works on or is interested in issues surrounding diversity, inclusion and Black, Asian and ethnic minority student attainment in higher education. Possible titles are suggested below, but we encourage anyone interested in the issue to attend:
Pro-Vice Chancellors Education or Student Experience
Heads of Schools/Faculties/Departments
Lecturer/Senior Lecturer
Students' Union Officer
Director/Head/Officer of:

Student Experience
Student Engagement
Fair Access 
Widening Participation
Planning and Strategy 
Student Services
Student Support and Wellbeing
Teaching and Learning
Partnerships
Recruitment and Outreach
Equality and Diversity