I help to facilitate international research partnerships and lead on one of our social mobility programmes as part of the Strategic Partnerships team.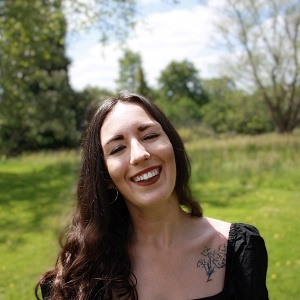 I have a few years of experience working within social mobility and international teams at UK universities, and I am particularly passionate about widening access to higher education. I studied Modern and Contemporary Literature at university, writing a dissertation on the impact of popular quantum physics on Virginia Woolf's novels, which really sparked my interest in research, particularly interdisciplinary research.
Everyone working at Universities UK International is so friendly, creative, and passionate. My colleagues inspire me to strive to do better and to learn more every day!