I work on our programmes on security-related issues and social and economic recovery post-Covid.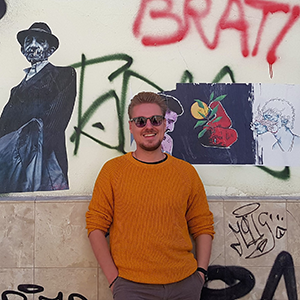 I have worked in the third sector for six years, with a focus on human rights and social justice. I studied history and linguistics at university, which fed into my deep love for different cultures and languages.
I enjoy making sense of the complex challenges that we face as a sector, and turning arcane and dense data into clear, actionable steps we can take to effect change.